Jesus Diaz's posts - English uPOST
Marines blow up concrete walls protected only by a blanket
Watch US Marines with the 3rd Marine Logistics Group, 9th Engineer Support Battalion show how they get into buildings. The most amazing part is when they blow a concrete wall while they all stand there in line, just protected by a ballistic blanket. These guys are nuts.
Christopher Lee's last message feels like a premonitory farewell
I'm a huge fan of Sir Christopher Lee. Not only did he have a wicked sense of humor and a great life philosophy, but he was a fantastic—and very underappreciated!—actor. After I saw his first film in Hammer's Dracula series, he visited my childhood nightmares every day. He terrified me—and I loved every bit of it.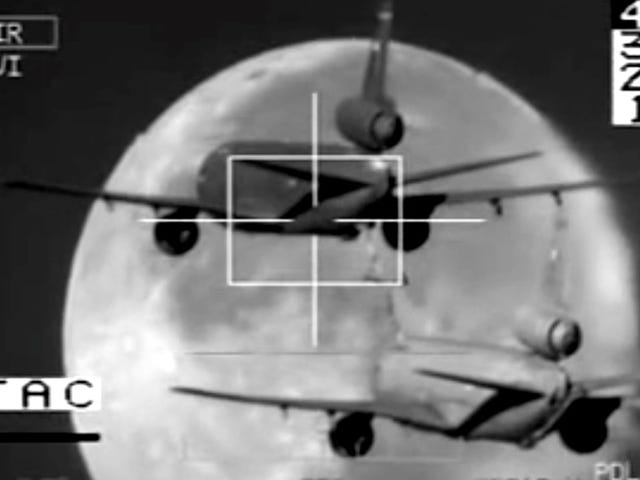 Incredible video of an air tanker refueling a tanker against a full moon
Without a doubt, this is one of the coolest airplane videos I have ever seen. Thanks to the magic of telephoto lenses, the moon in this infrared clip looks impossibly gigantic. The fact that a KC-10 tanker is refueling another KC-10 tanker make the entire thing feel unreal—as in "I had a hard time believing this…
This delicious Hungarian pasta dish looks like boiled maggots
Our friend Anna Péter, from the food blog Malackaraj, continues to delight my virtual taste buds with another gross-looking Hungarian plate. This one is a maggot-like pasta called tojásos nokedly, a plate that you eat with a lettuce salad called fejes saláta. Apparently, it's one of Hungary's most iconic plates.
Robert Downey Jr. delivers real Iron Man bionic arm to armless kid
I'm a sucker for happy stories, I make no excuses. So, when I saw Alex—a seven-year-old boy who was born with a partially developed arm and loves superheroes—meeting with Tony Stark himself—played by Robert Downey Jr—my heart started to melt. Then I saw Alex in awe with his new bionic arm, I was like...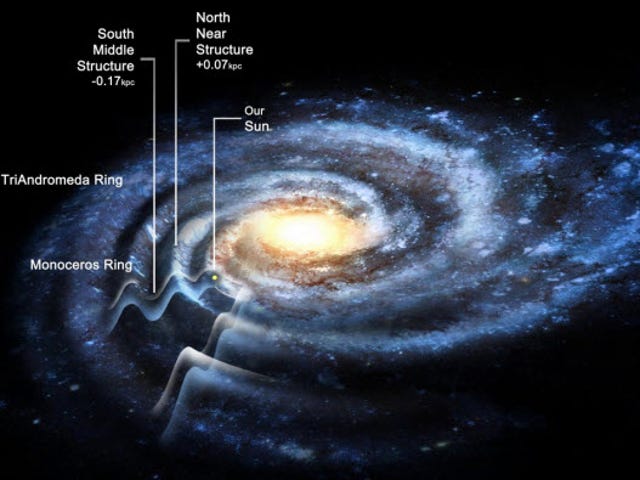 Scientists reveal the hidden structure and size of our galaxy
Our galaxy is not what we thought it was. According the paper Rings and Radial Waves in the Disk of the Milky Way—published in the Astrophysical Journal—we should call it the Corrugated Cardboard Galaxy, as shown in the diagram above. Even more surprising: It's 50-percent larger than previously thought.