comic-con 2015's posts - English uPOST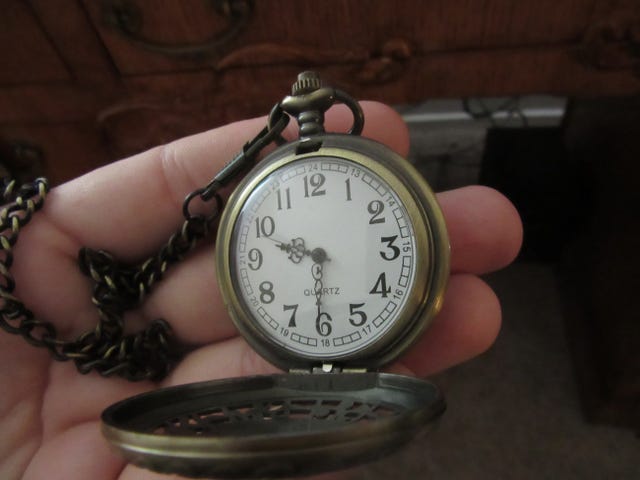 Comic Con Report, volume 5
I don't normally buy things for myself at the Con but this year I finally bought one of the pocket watches I eye every year at the booth for Honeck Sculptures. I'd bought some watches from them last year for my mother's and sister's birthdays but now that I have some waistcoats I figured I needed one. They had winding…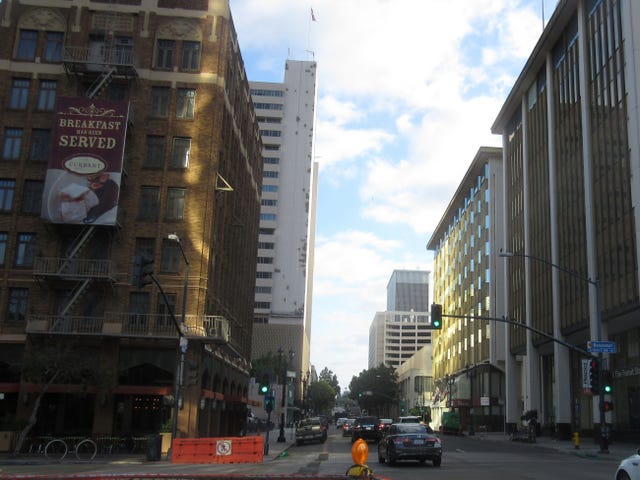 Comic Con Report, volume 4
Here's a shot from downtown, early Thursday morning. I love weird lighting effects on big buildings.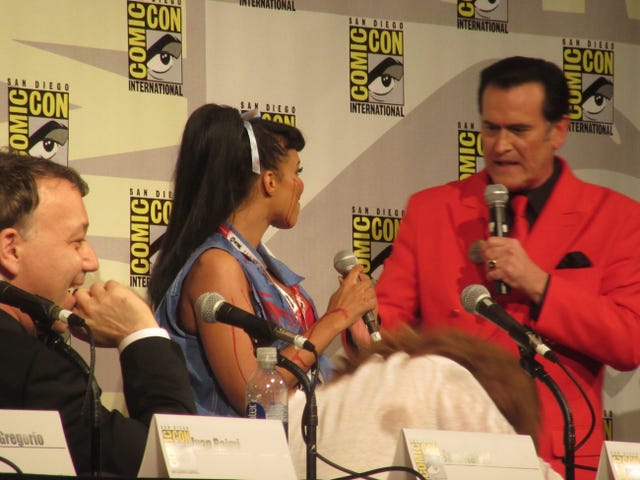 Comic Con Report, volume 3
I'm afraid Starz may not be the all permissive cable channel Bruce Campbell and Sam Raimi continually proclaimed it to be throughout the Ash vs. Evil Dead panel on Friday. By far the most entertaining panel I saw at the Con, I was delighted to see Starz had uploaded the entire panel, including trailer footage, to…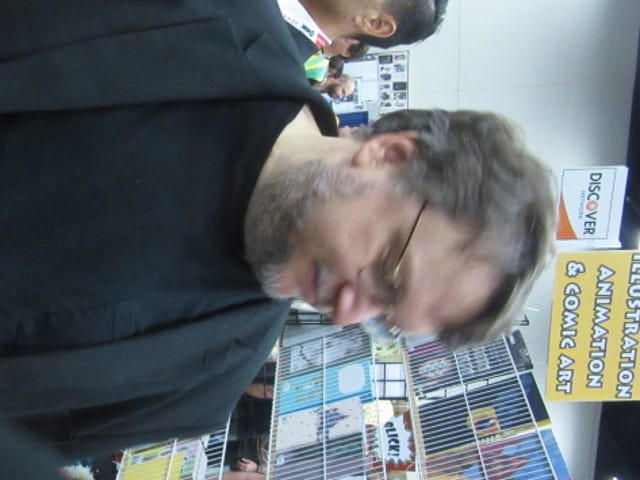 Comic Con Report, volume 2
This young man is called Guillermo del Toro. I met him Sunday morning at Stuart Ng Books in the Comic Con event hall. I did actually get a photo of him smiling for my camera but the mysterious forces of the visual medium at his command were not at mine so it came out blurry.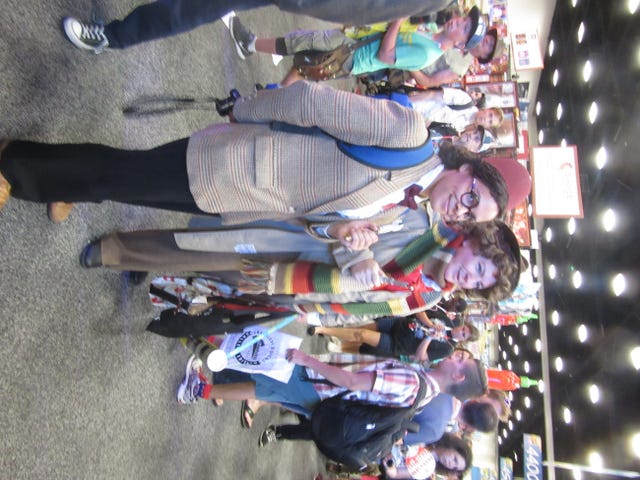 Comic Con Report, volume 1
Eleven and Four, by far the most well represented Doctors at Comic Con, year after year, though this year was the first time I saw them to the almost total exclusion of all other Doctors. Maybe it's because an Eleven costume is generally considered to consist of no more than a bow tie and a coat and maybe a fez. Any…