Stratotanker's posts - English uPOST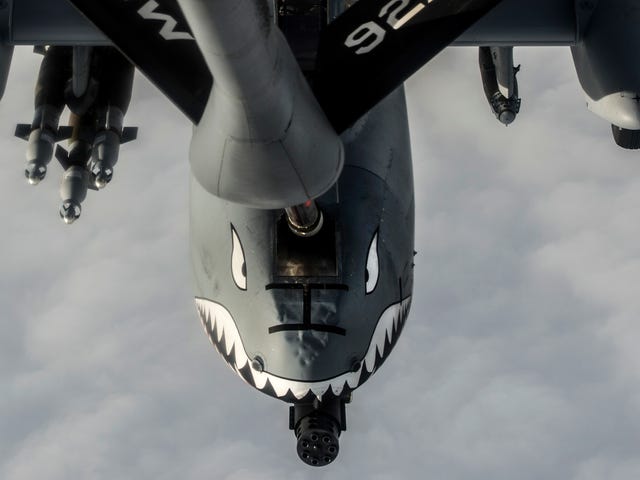 This A-10 Thunderbolt II Being Aerial Refueled Looks Like a Bad Ass Flying Shark Machine
Here's a photo of a US Air Force KC-135 Stratotanker refueling an A-10 Thunderbolt II over the clouds. The perfect angle of the picture and the lovely nose art of the aircraft makes the fighter jet look like a flying shark machine that has a machine gun as its mouth and scars on its battered nose. It's such a cool…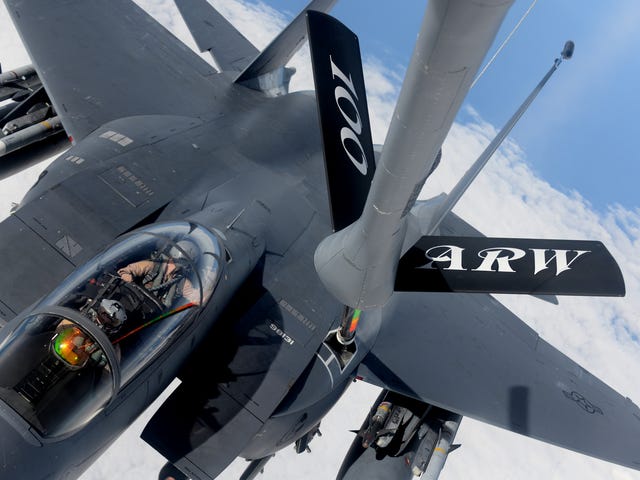 Awesome photo of a F-15 being refueled from the air fuel tankers perspective
What a view. Here's a KC-135 Stratotanker refueling a F-15 in the air from the perspective of the air tanker. Actually, it's almost like seeing the whole process from the perspective of the boom, as we see the probe arm reach into the receptacle. It's such an awesome angle.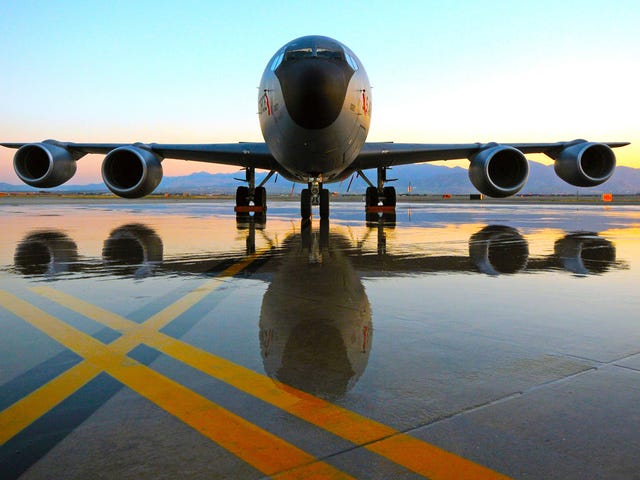 A Sunset and Wet Runway Sure Make an Airplane Look Pretty
We're suckers for pretty aircraft and beautifully lit photography—like this shot of a Utah Air National Guard KC-135R Stratotanker as it casts its reflection on a recently watered flight line at sunset.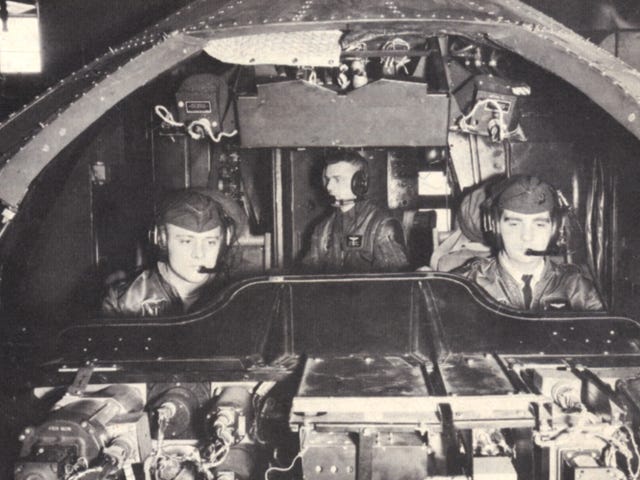 The Insane 1950s Flight Sim That Taught Airmen to Refuel in Midair
Performing a midair fuel transfer between aircraft is among the most technically challenging maneuvers in aviation, especially when flying a prop-driven, WWII-era C-97 Stratotanker. That's why neophyte pilots spent hours at the controls of this life-size simulator before they ever set foot in the real thing.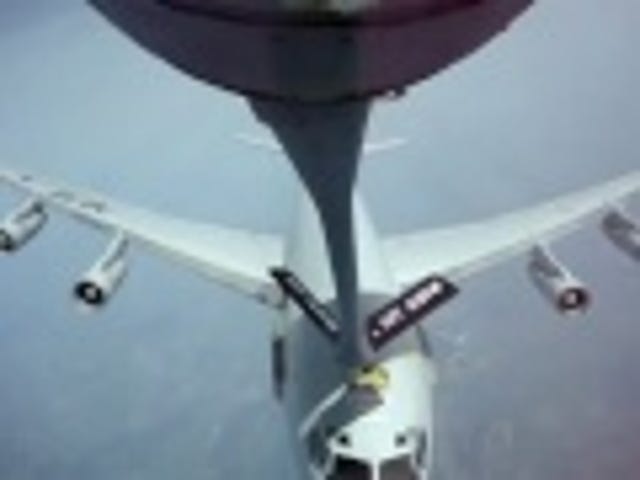 This Near Collision Between Two Airplanes Will Make Your Heart Skip a Beat
This seems like yet another boring refueling video taken by a KC-135 Stratotanker's flying boom operator—until the NATO E-3 Sentry AWACS plane almost crashes with it. At the last second, the Sentry's pilot pushes down in a massive negative G-force party, avoiding a fatal outcome. Things look fun when a major…