Gustave Lavalette's posts - English uPOST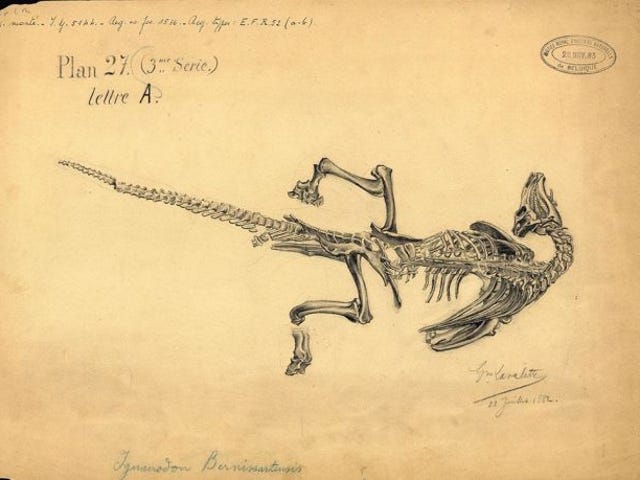 These Are The Beautifully-Illustrated Last Moments Of Long-Dead Creatures
We can get a lot wrong when reconstructing how a creature lived in life from just its bones. Gustave Lavalette got around this problem by drawing the creatures how he found them in death.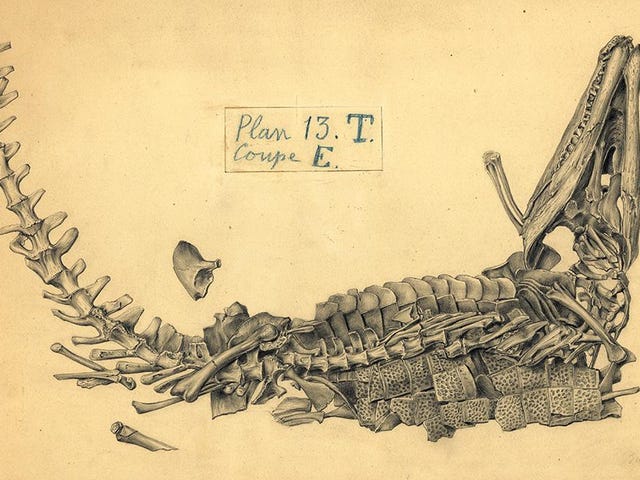 The 19th-Century Artist Who Sketched Fossils In Their Death Poses
When scientists and technicians from the Royal Belgian Institute of Natural Sciences were excavating Iguanodon and crocodile skeletons in Bernissart, artist Gustave Lavalette was commissioned to sketch the skeletons before they were removed from the ground.