aadhaar's posts - English uPOST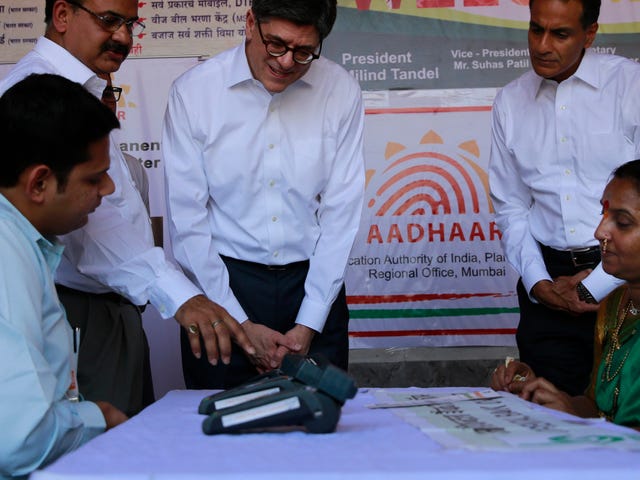 Supreme Court Restricts India's Colossal Biometric Database
India's Supreme Court ruled on Wednesday that the country's sweeping biometric database does not violate privacy rights. But the panel of five judges did decide to place restrictions on the program, according to the Times of India.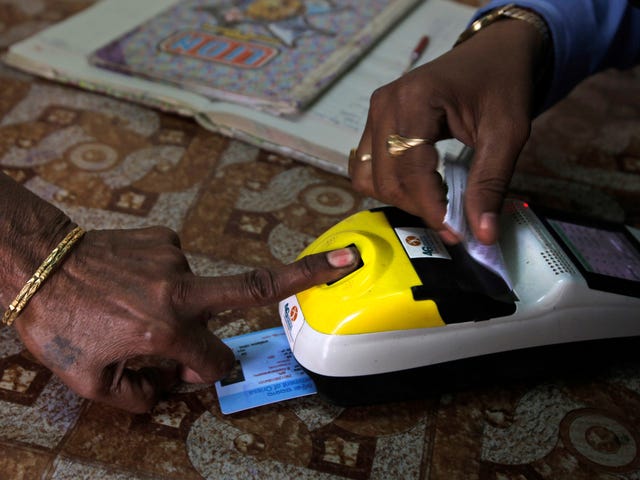 Simple Hack Turns India's Massive Biometric Database Into a Profitable Counterfeit System
India's controversial biometric database, Aadhaar, has been once again compromised, according to a three-month investigation launched by HuffPost India.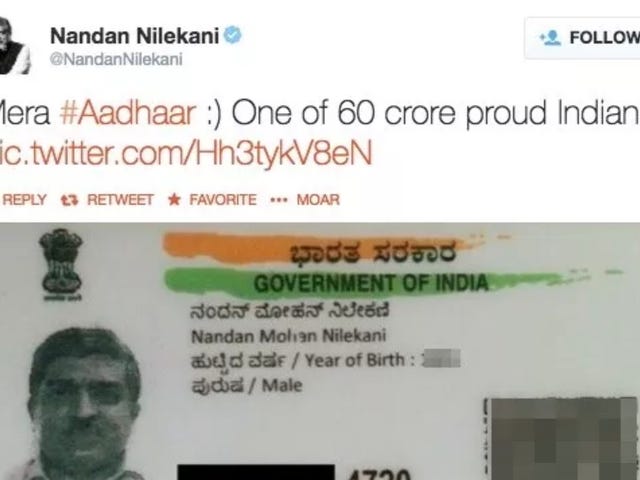 It Looks Like the Creator of India's Invasive National ID Accidentally Tweeted His Personal Info
Citizens, residents, and visiting workers in India are required to submit all ten of their fingerprints and an iris scan to participate in the country's controversial unique identifying number program. The man behind that program, Nandan Nilekani, for some reason tweeted a photo of his ID card with the numbers blacked…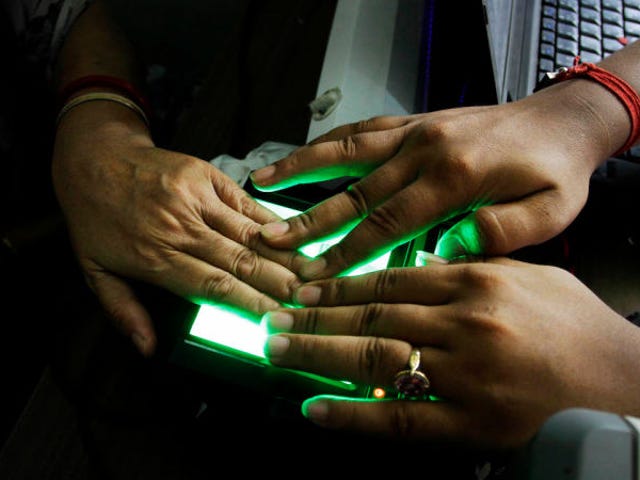 Full Access to India's National Biometric Database Reportedly Sold Over WhatsApp for About $8
Aadhaar, India's massive biometric database, is facing new allegations of compromise after local journalists reported paying the equivalent of $8 in Indian rupees for full administrative access.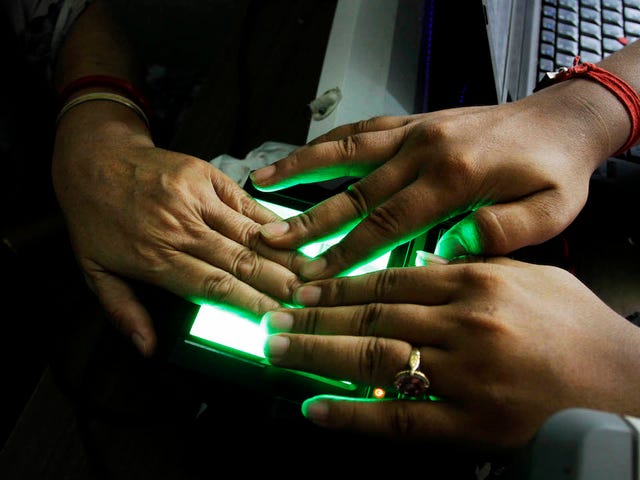 130 Million at Risk of Fraud After Massive Leak of Indian Biometric System Data
A series of potentially calamitous leaks in India leave as many as 130 million people at risk of fraud or worse after caches of biometric and other personal data became accessible online. That's according to a new report from the Bangalore-based Centre for Internet and Society (CIS), which details breaches at four…