the raven's posts - English uPOST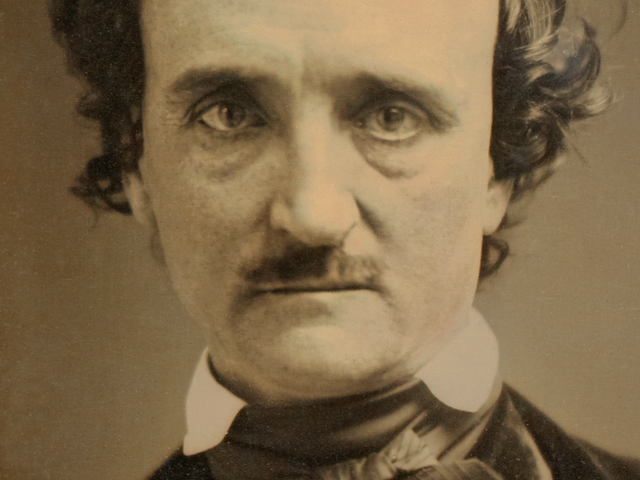 That Was Poe
The mystery surrounding the death of one of the greatest American writers. A mystery that continued long after his death with a lonely visitor to his grave.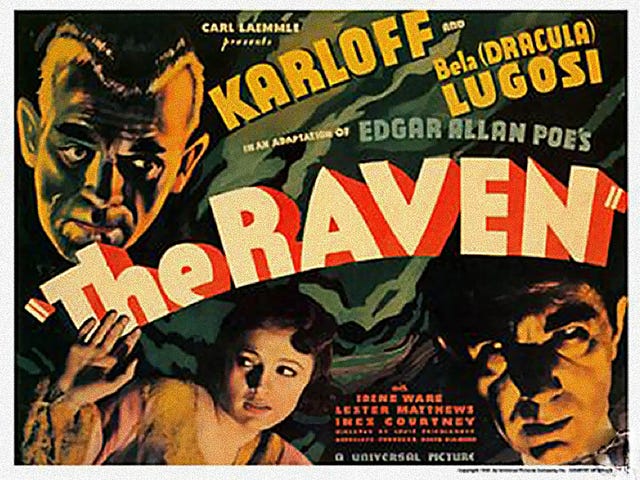 Svengoolie: The Raven (1935)
The Raven will be the Svengoolie movie this Saturday. Karloff and Lugosi.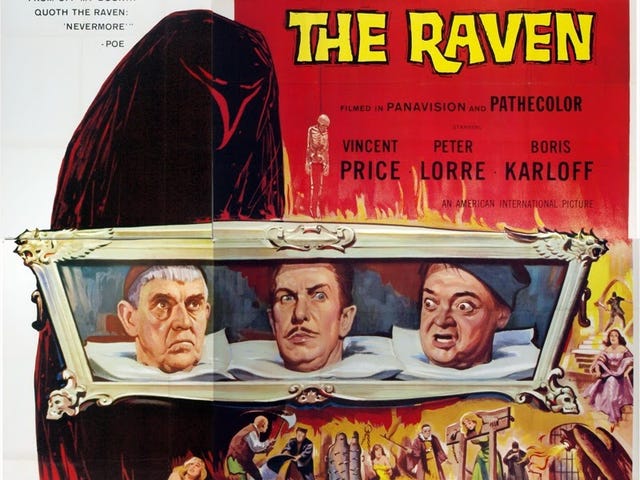 The Raven (1963)
Recorded from this-TV. An AIP film. Directed by Roger Corman. Screenplay by Richard Matheson. Vincent Price, Peter Lorre, Boris Karloff. The fifth film adapted from Poe.