georgia state panthers's posts - English uPOST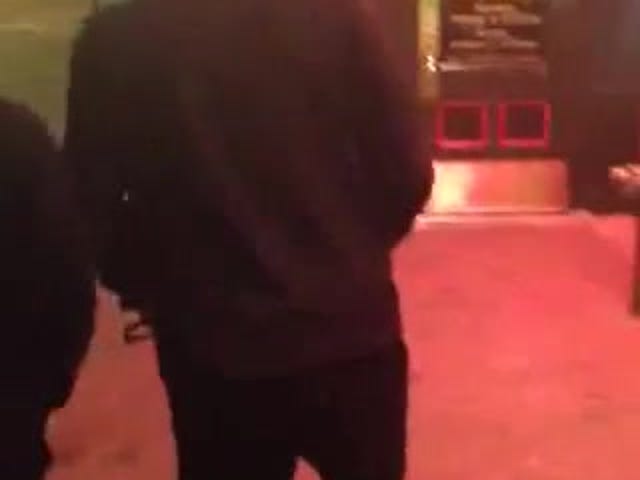 Ron Hunter, Just Rolling Around
If you're wondering about the status of Georgia State coach Ron Hunter, he's enjoying life and staying upright, for now. A reader sent us a clip of Hunter rolling around Indianapolis and presumably waving at some fans. Even though his son R.J. plans to declare for the NBA Draft, and other schools are trying to coax…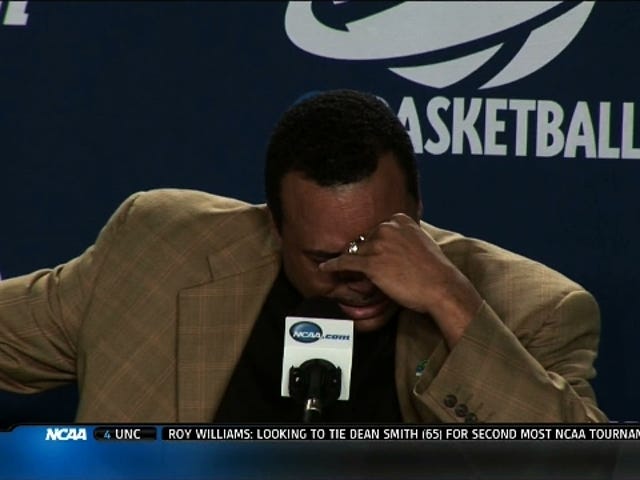 Challenge: Remain Emotionless While Watching This Ron Hunter Clip
Georgia State coach Ron Hunter wasn't able to lead his team past Xavier tonight, but he won't be quickly forgotten. Nor will his weepy opening statement in the postgame presser, which we challenge you to watch without becoming emotional yourself.
Georgia State's R.J. Hunter Topples Baylor, Dad With Deep Three
Georgia State's R.J. Hunter sank a deep, deep three to upset third-seeded Baylor and get the 57-56 victory. Panthers coach (and R.J.'s father) Ron Hunter, who tore his Achilles celebrating his team's Sun Belt championship, fell out of his rolling chair after his son hit the shot.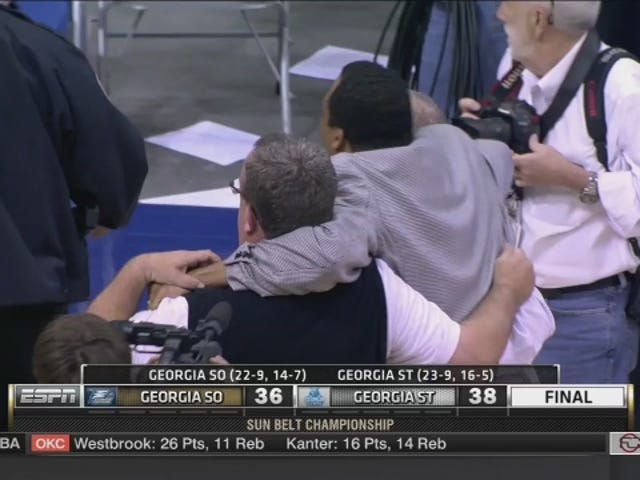 Georgia State Coach Tears Achilles Celebrating Sun Belt Title
Georgia State qualified for the NCAA tournament for the first time since 2001 by beating Georgia Southern in the Sun Belt Conference championship game. Unfortunately, when they take the floor for their first round game next Thursday or Friday, it will be with a severely hobbled coach. You can't really see it in the…