Comic's posts - English uPOST
If Any Player Deserves The Comic Book Treatment, It's Chris Paul
If any point guard leads a double life as a superhero, it's probably renowned assister, Chris Paul. Showcasing his fiery demeanor, versatile shooting skills, and of course, exquisite foresight requires a medium with energy and intensity. So we found a seasoned sports illustrator to turn this visionary player into a…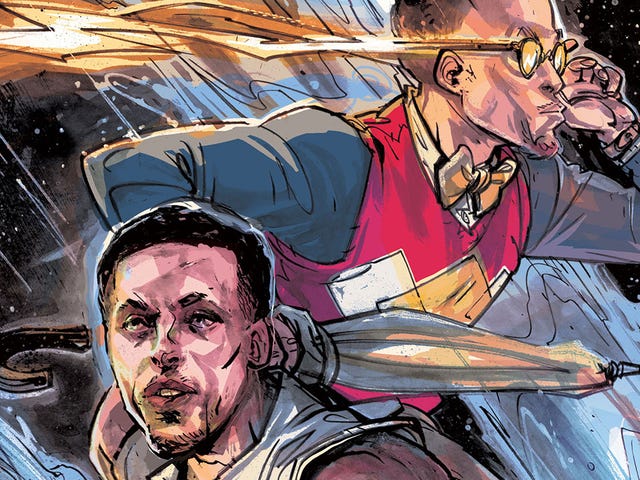 This Is The Hero Treatment MVP Steph Curry Deserves
This season's runaway MVP, Stephen Curry, first came on the scene as a college superstar with one of the sweetest shooting strokes in the country. But it's his basketball IQ and mastery of the assist that make him worthy of superhero status in his very own comic book.
Assist Legend John Stockton Makes An Amazing Comic Book Hero 
Today's NBA has no shortage of talented point guards. But contemporary players will always owe a debt to the elder statesman of the point guard fraternity. What better way to memorialize all-time career assist leader, John Stockton, than his very own comic book?