Saw this in the Beau Bridges Random Roles interview b/c he is in Village of the Giants. NBC 1980. Helen Shaver. 13 episodes, with six unaired.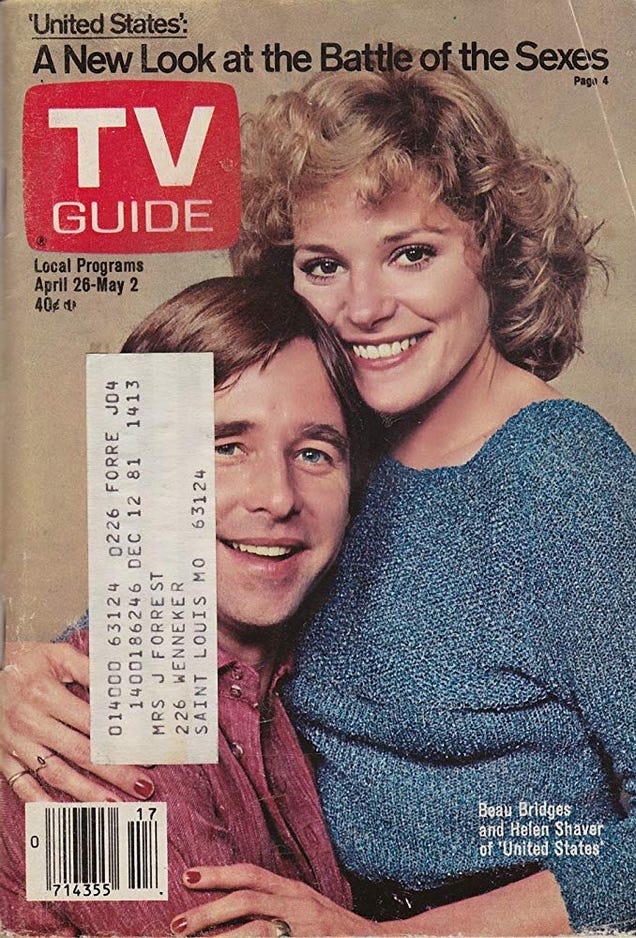 https://en.wikipedia.org/wiki/United_States_(TV_series)

United States (1980)—"Richard Chapin"


BB: You know, I'm doing The Millers with Greg Garcia, who I think is, for these times, one of the great showrunners and writers. United States was the same thing, with Larry Gelbart. I was in there with a guy who was at the top of his game at the time, and I remember he started out with 13 scripts. Usually you don't get that many, but I got 'em all at the same time, and each one was a jewel. I just loved Larry. I really miss him. He turned out a great show. That was so much fun to do.

AVC: Why do you think it didn't last? Do you think it was too real for TV comedy at the time?

BB: Yeah, it was unique. It didn't have a laugh track, and at that time all comedies had a laugh track. I don't know. It was just material that was too ahead of its time. The critics really loved it, but I don't know. Sometimes it's hard to know why networks will stick with something. Sometimes the ratings won't happen, but there's excitement at the network, so they'll stay with the show. With that one, I think we did eight episodes, and then that was it. We were out.