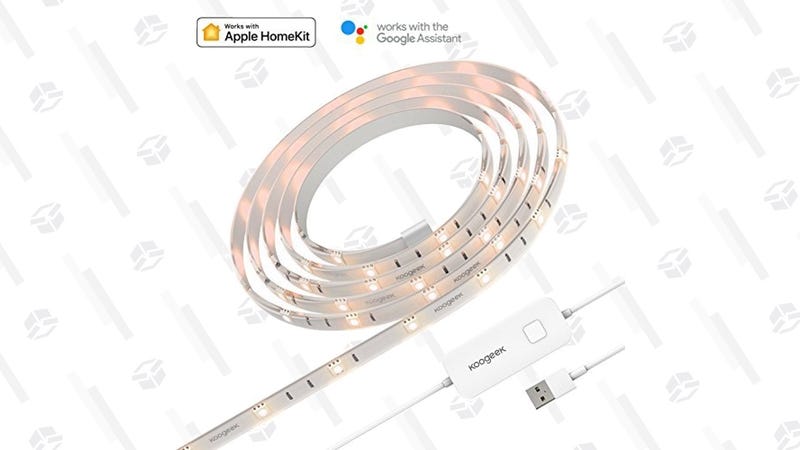 Best Home Deals
The best home, kitchen, smart home, and automotive deals from around the web, updated daily.
Installing LED strip lights above your kitchen cabinets or under furniture is the easiest way to make your houseguests say "whoa," and this $29 strip (with promo code VXFNNQ58) is one of the best deals we've seen on one. With full RGB LEDs and support for Apple HomeKit, Alexa, and Google Assistant, you can easily add it to your existing smart home lighting scenes, and invoke it with the voice assistant of your choice.
So what's the catch? It's only two meters long, and can't be extended, so it'd be an ideal HDTV bias light, or could be mounted under fairly small pieces of furniture, but you won't be able to run it across an entire room.
---