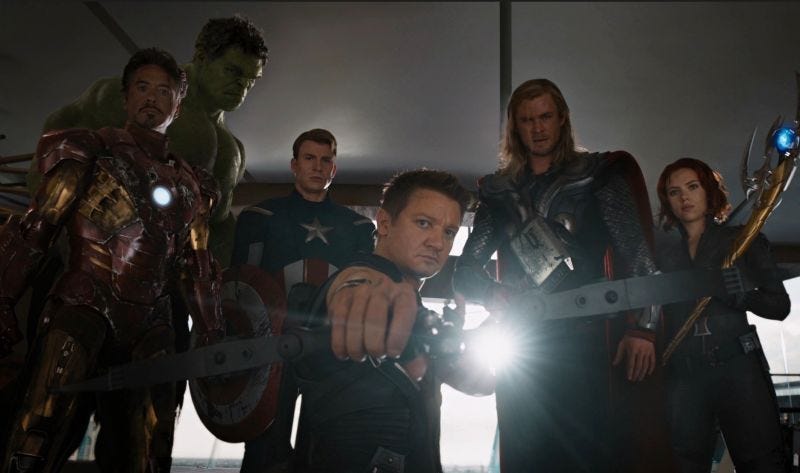 Inmediatamente al finalizar Avengers: Infinity War todos los fanáticos nos preguntamos: ¿cómo sucedió esto? ¿Acaso estos personajes realmente se han ido para siempre? ¿Cómo podría solucionarse esta tragedia?

Kevin Feige, presidente de Marvel Studios, conversó con io9 , web hermana de Gizmodo en Español, al respecto de estas preguntas. Por supuesto, no dio respuestas claras ni precisas, pero sí ofreció pistas y un adelanto muy interesante acercan de los héroes que sobrevivieron al chasquido de dedos de Thanos al final de Infinity War .

"Creo que al tratarse de una serie de películas que lleva 10 años y está llegando a una conclusión con Avengers 4, algo que normalmente no sucede en este tipo de franquicias, es posible sacar conclusiones bastante obvias", dijo Feige a io9 . "Es fácil darse cuenta que los que quedan son los Vengadores originales".
Claramente, al finalizar la película todos nos dimos cuenta de que Iron Man, Hulk, Capitán América, Black Widow, Thor y (creemos que) Hawkeye todavía están vivos. Pero el hecho de que Feige lo mencione específicamente le da aún más importancia y relevancia. La explicación más obvia a esto es que Marvel eligió que esto sucediera para que el equipo original de los Avengers salvara la galaxia una vez más antes, quizás, pasar la antorcha. Pero tal vez hay algo más grande en juego: un destino cósmico que une a estos personajes y van a probar en el futuro.
Francamente, no sabemos qué pasará con los Vengadores originales, y no lo sabremos hasta mayo del próximo año cuando se estrene Avengers 4 . Pero ciertamente es divertido pensar en eso.
El desarrollo del universo cinematográfico de Marvel continuará dentro de pocos días, cuando se estrene Ant-Man and the Wasp .