Looks like a Peugeot D3. But Norev sells it as a Chenard-Walcker 1500. Which actually have a family-tie as Peugeot took over Chenard-Walcker while they were producing the 1500. That 1500 was for the amount of kgs it was able to carry.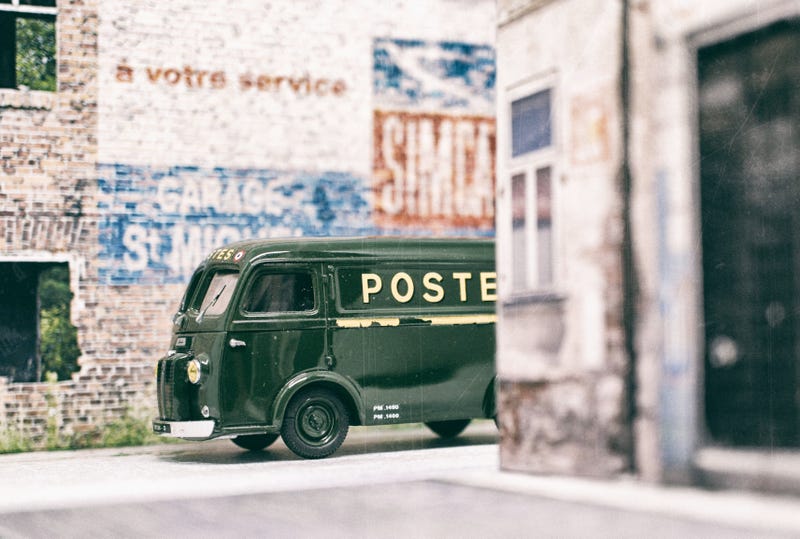 And that actually is quite impressive. For a car with 20hp. Introduced in the war (1940) it's usage at first was as a military ambulance. In 41 though a civilian version was introduced. But due to shortage of about everything (FUEL!!!) even an electric-powered version of the little van was offered by a company called Sovel.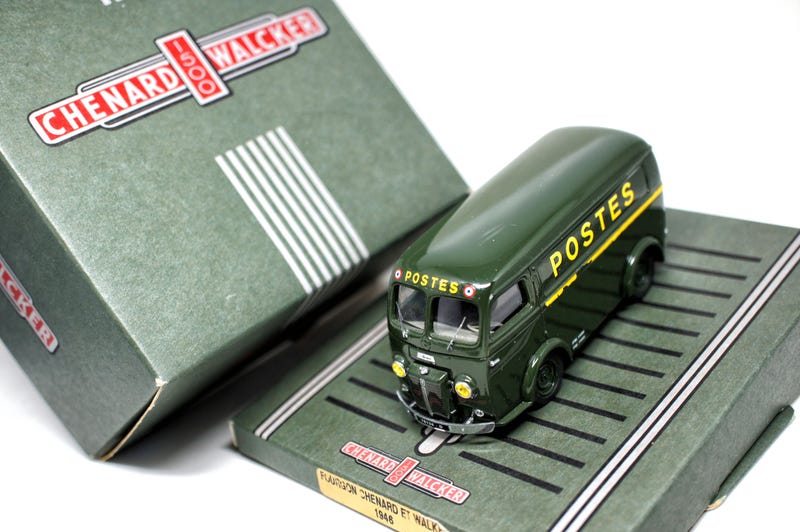 I just don't get why Norev marketed this one as a Chenard-Walcker as there's definitely "Peugeot" above the grille. And a lion in the grille: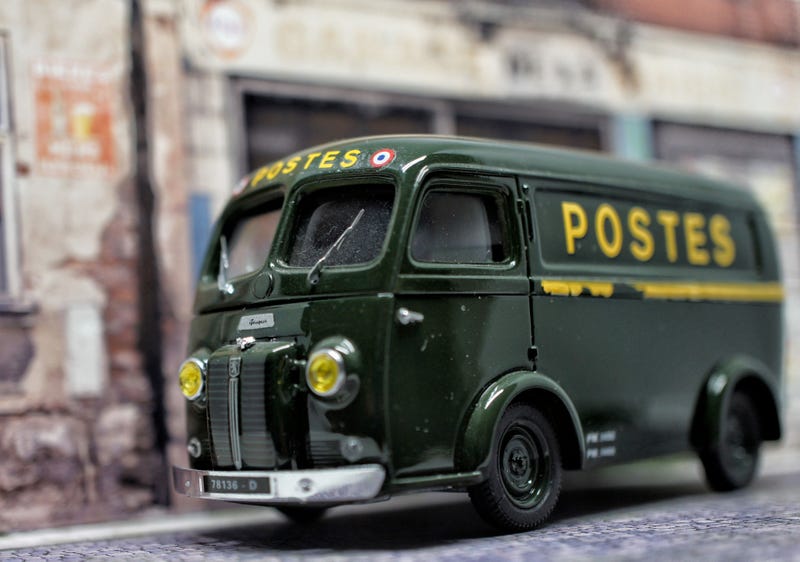 Chenard-Walcker isn't just known for the Peugeot D3. The make is also remembered as the winner of the very first Le Mans 24 Hours Race ever. In 1923.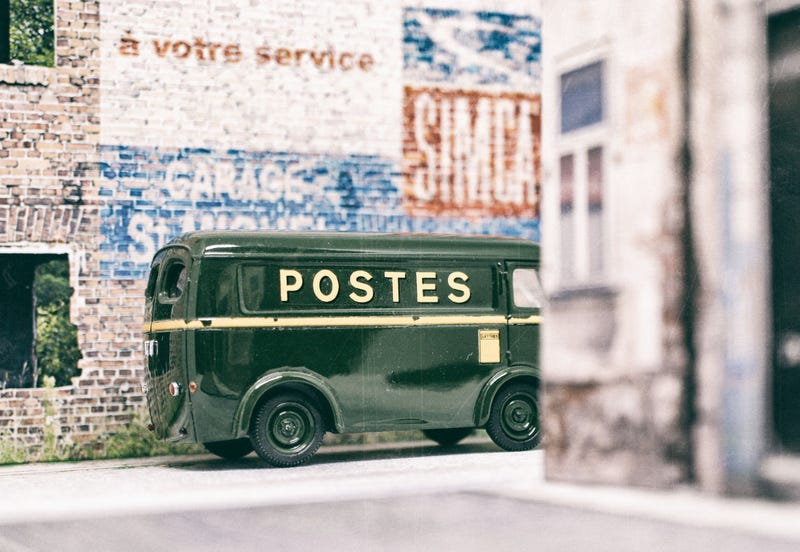 I found this one at my Schuco supplier. It was in the dump bin and looking at the striping I understand why. It's just well used I suppose.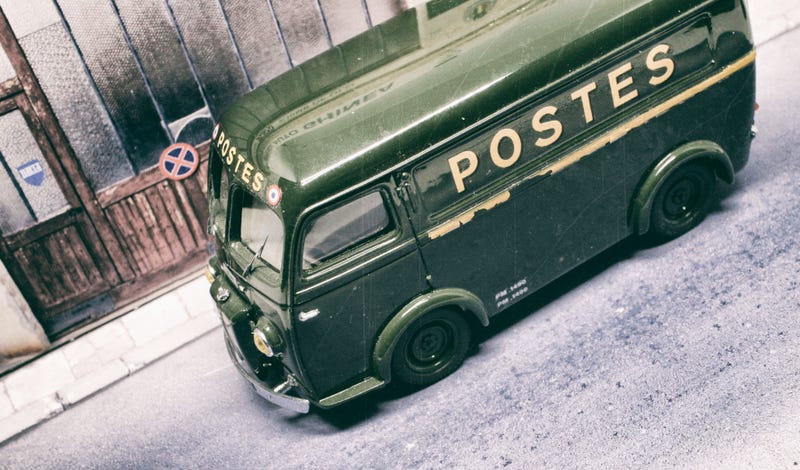 Like a truck from that era should be.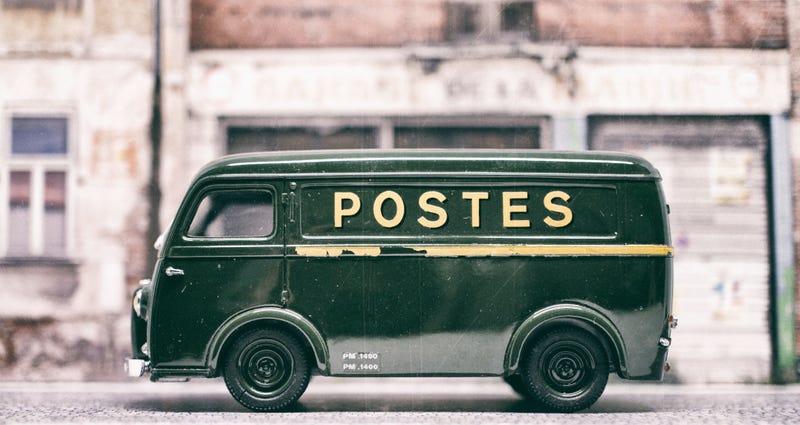 And that's it for today. Let's see what next week will bring with all the BMW glory. I probably have to find a new Loophole to combine it with a French Friday?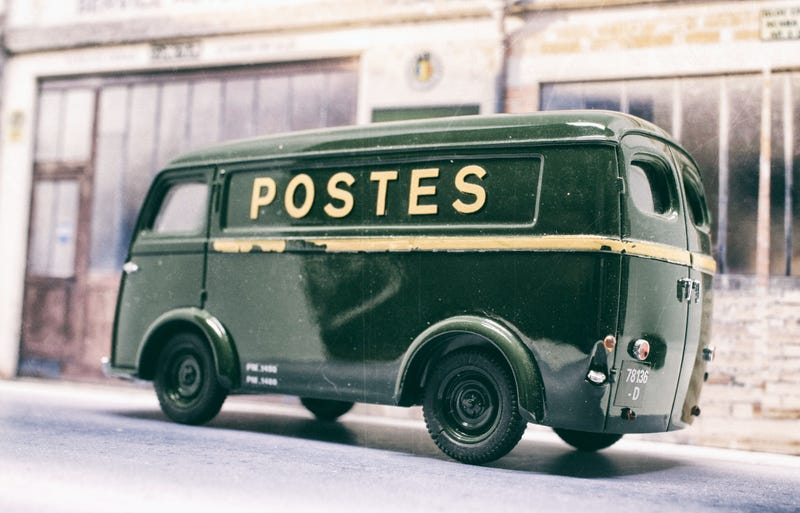 Bon Week-End!