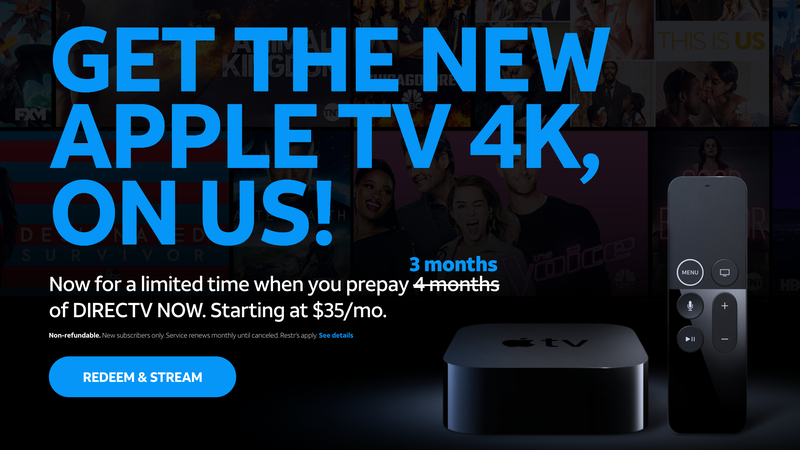 DirecTV Now is one of the better over-the-top cable replacements out there, and with this deal, there's very little reason not to give it a try.

For a limited time, if you prepay for three months of the service at $35 per month, you'll get a 4K Apple TV included for free. That Apple TV costs $179 normally, so you're basically getting a $74 discount on the box, plus three months of live TV. No brainer.
Update: Alternatively, you can pay for a single month at $35, and get a free 4K Fire TV (normally $70, currently $50 ). Thanks, cubeenigma.
---