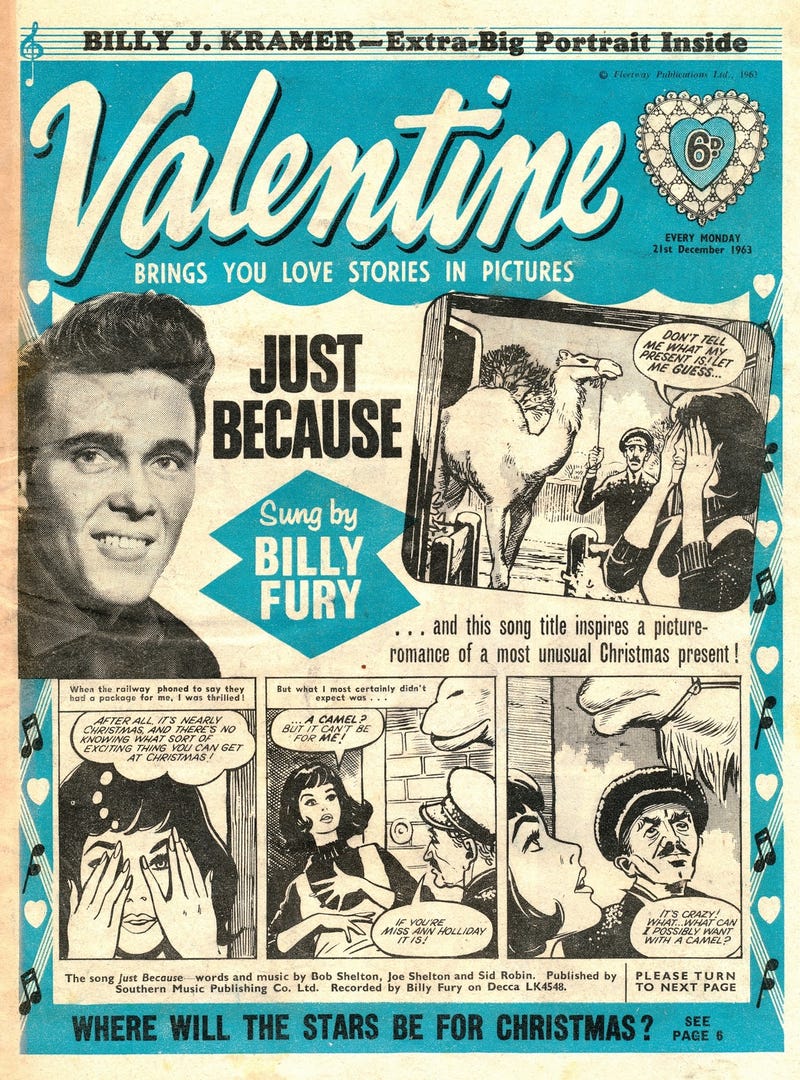 Time was it was Valentine's Day every week. And would be suitors sent camels to win the heart of a young maiden. Amalgamated Press tugged at the heart strings with Valentine, a comic paper that mixed tales of young love with pop fandom for 17 years and 927 issues. It inspired DC Thomson to create a rival in the form of the ever iconic Jackie.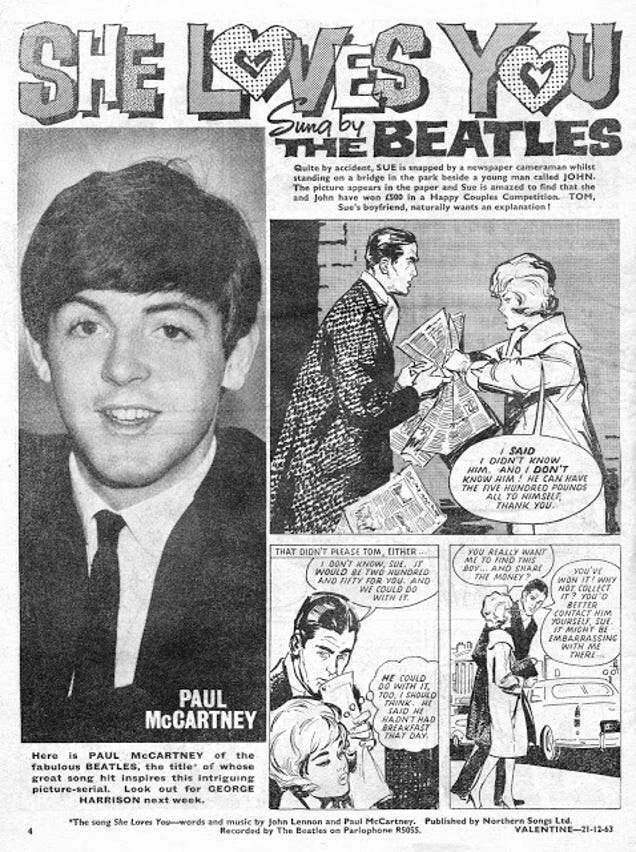 Stories in Valentine were often based around a line from songs in the hit parade with a pic of the heart-throb singer thrown in for good measure.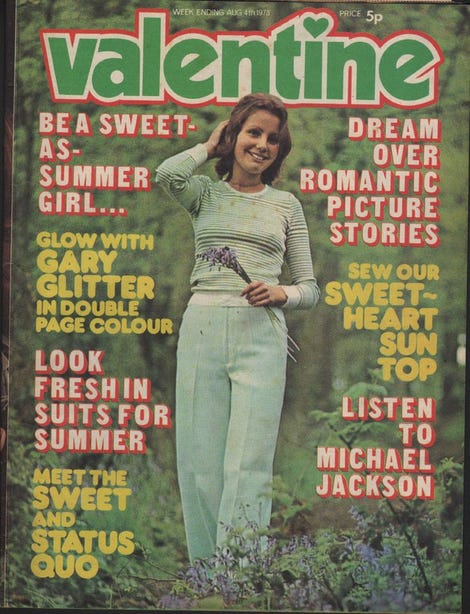 From 1957 into the 1970s, Valentine was a letterpress publication, black and white bar a blue spot on the cover, but then underwent a Jackie style makeover. During its run it had absorbed some other comic weeklies, TV Fan (previously TV Fun), then Serenade, Roxy and Marilyn. In the early Seventies it underwent a Jackie -style makeover but the better paper didn't have the same potential to retain readers and in 1974, Valentine was merged with Mirabelle which had changed appearance with frightening regularity over the course of 21 years.