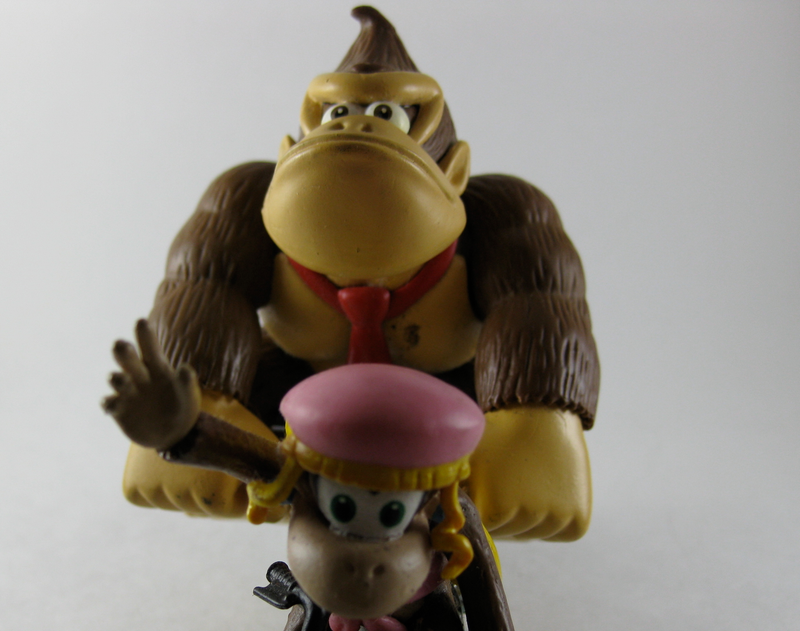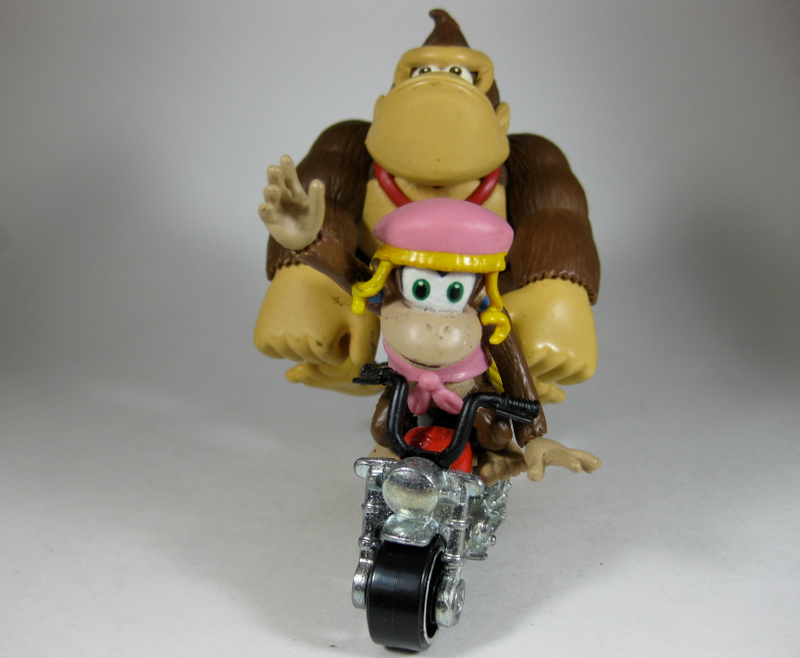 So besides a big box of my son's die-cast cars that I held onto rather than send to storage, I also held on to a large box of character figures from Donkey Kong, Super Mario, Sonic the Hedgehog and Adventure Time.
Here's Donkey and Dixie Kong on a matching pair of red Honda Monkeys.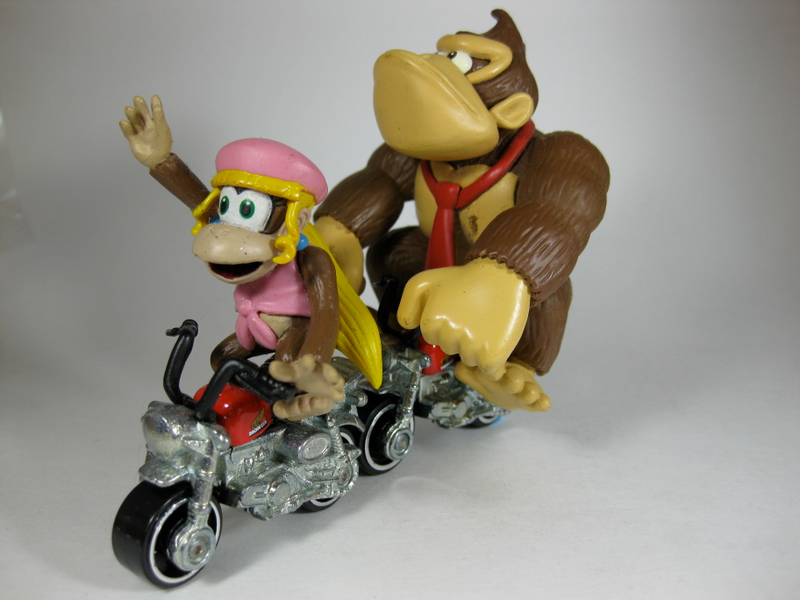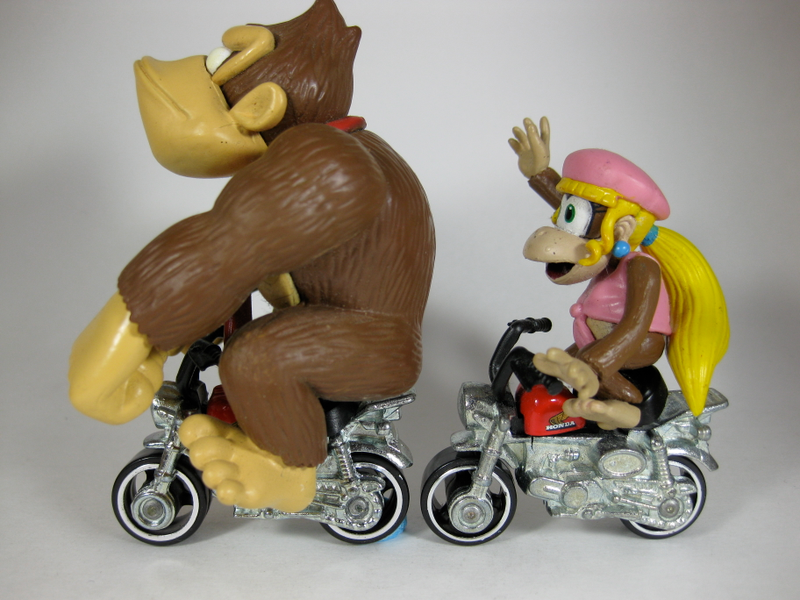 Diddy was no where to be found but of course Mario's showboatin' a** had to show up.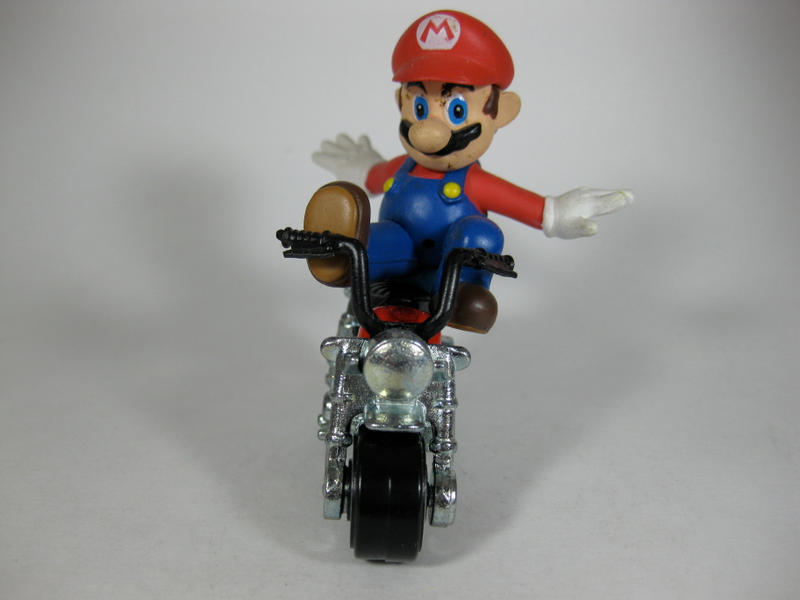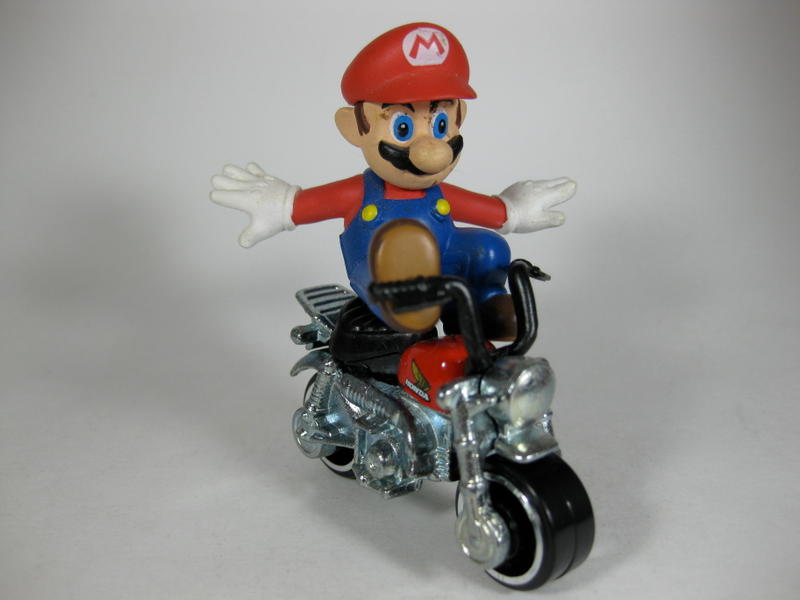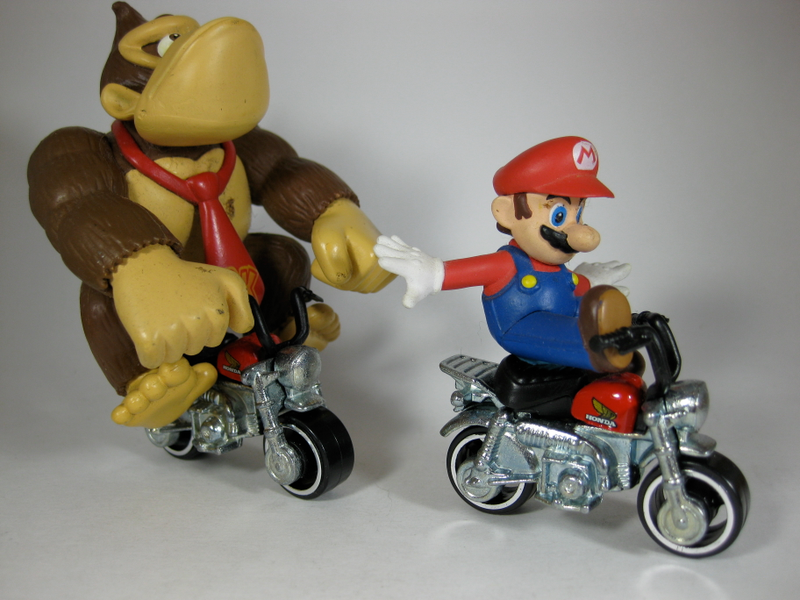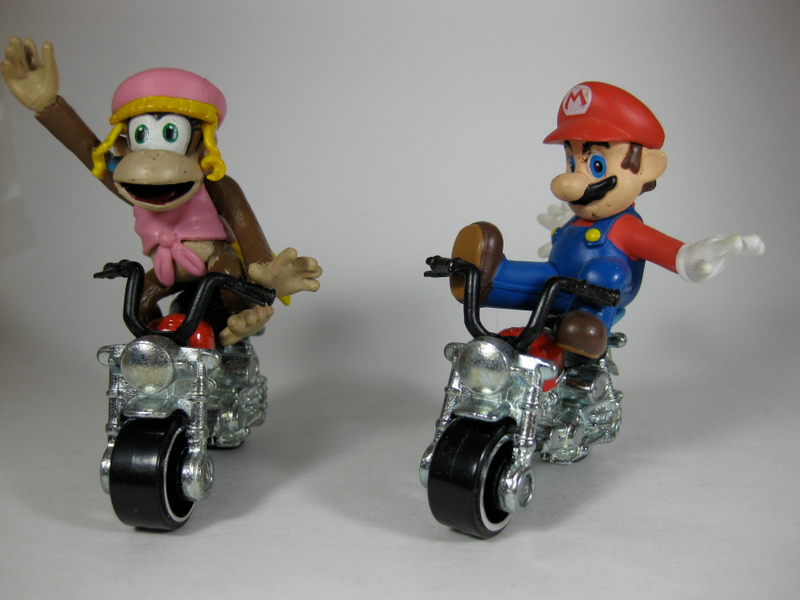 I have the Monkey in every color. Dig that little bike!
Thanks for viewing! I hope you enjoyed.