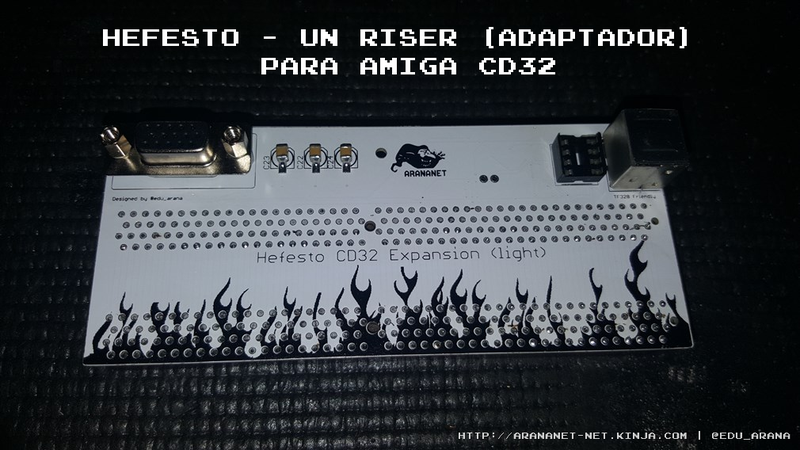 Hola Amig@s,
Hoy les traigo una pequeña pero no por eso menos importante, review de mi adaptador (riser) para Amiga Cd32.
Looking for an english version of this article? Translate it here using bing translator.
CD32???
Si, la CD32 como comúnmente se le conoce, fue la primera consola de 32 bits con CDROM que salió al mercado. Fabricada por Commodore Technologies y lanzada en 1993.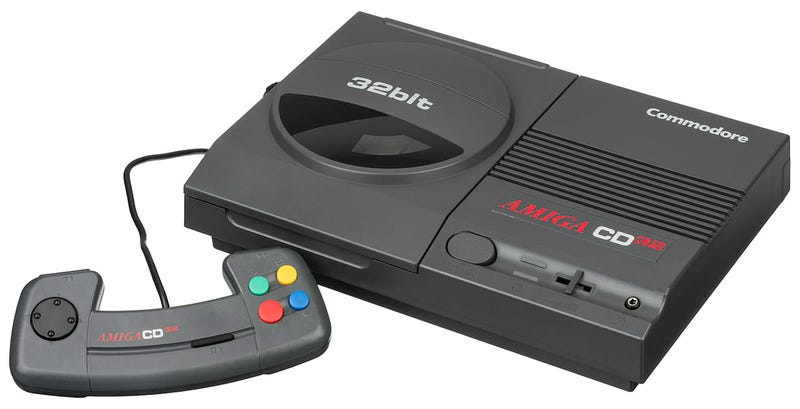 Ahora bien, sin entrar en mucho detalle adicional, lo que le faltaba a la CD32 para modernizarla (ya que no dispone de puerto IDE y tampoco de memoria Fast) era una ampliación. Existían ya en la época varias ampliaciones para la consola, estaba la SX-1, SX-2, el riser de The Wall Street Institute que traía un floppy.. etc. El único problema con estos risers es que debido a su poca disponibilidad, los precios, debido a la demanda y especulación retro, se disparaban.
Ampliación de código libre
Stephen Leary, conocido por sus aceleradoras de código abierto TerribleFire, lanzó hace algunos meses una ampliación de 8MB de RAM e IDE para la CD32. Una ampliación que sigue el mismo camino que sus otras aceleradoras, es decir es open source y cualquiera puede modificarla siempre y cuando se respete el copyright y se compartan los ficheros modificados.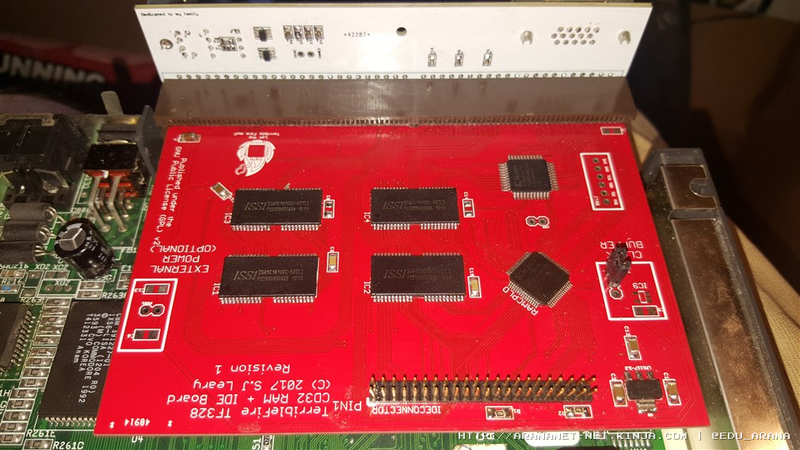 Sin embargo, hacía falta un adaptador para pincharla en la CD32, ya existían algunos adaptadores pero en la época donde S. Leary lanzó la ampliación, no estaban disponibles, así que me propuse fabricar uno.
Ha sido un largo camino de pruebas, desarrollos, dolores de cabeza y así en un bucle.. hasta que finalmente logré que funcionara de forma estable. Su nombre es Hefesto (por el dios del fuego y por lo feo, jaja)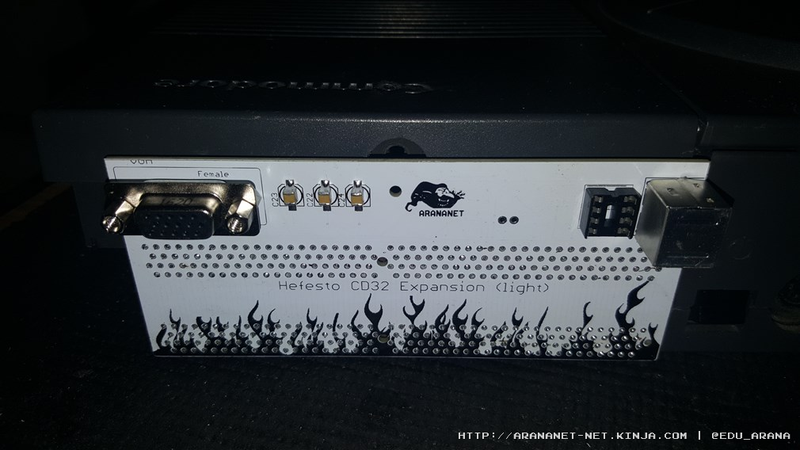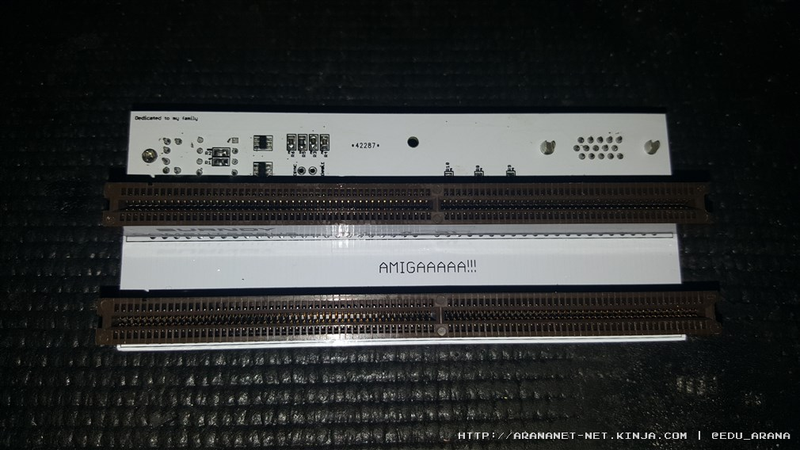 Lo que permite conectar directamente la ampliación TF328 a la CD32.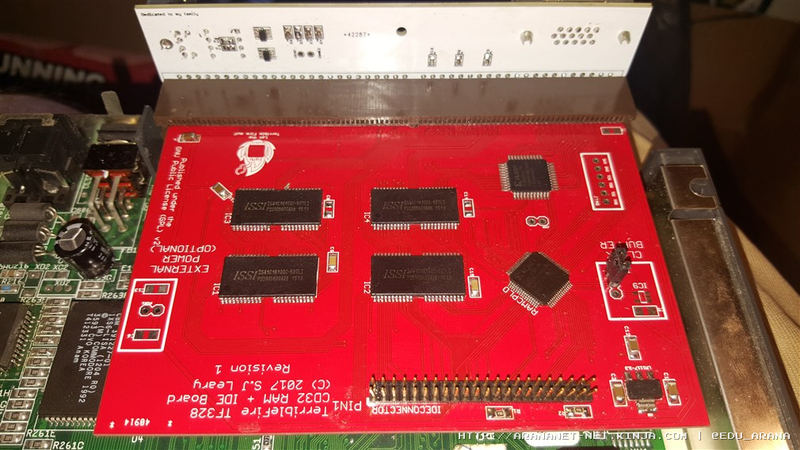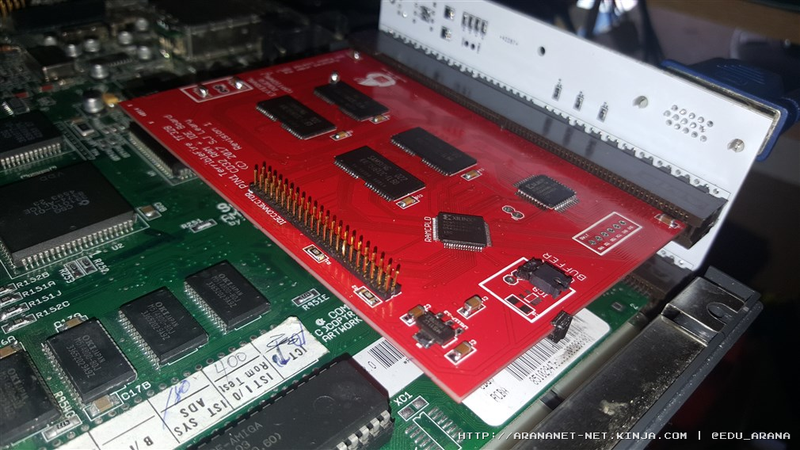 Características
PCB con dos conectores de 182 pines.

Conector para teclado PS2.

Conector VGA a 15khz.

Compatible con capturadoras de video y con conversores VGA-SCART colocando un jumper disponible en el propio PCB.

Color blanco con llamas en negro ;)

Videos demostrando sus funcionalidades
Accesorios
Aparte del propio adaptador, también he desarrollado unas ampliaciones y accesorios para el riser.
Soporte para impresión en 3d
Evita que la TF328 se mueva y la deja de forma estática a una altura determinada. Simple pero efectivo.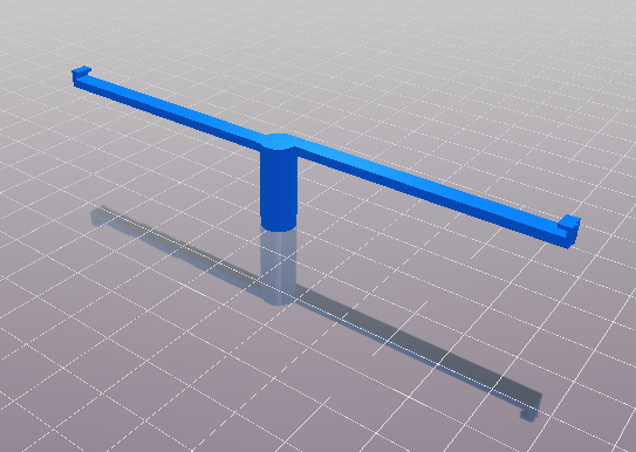 Se puede descargar desde thingiverse.

Si adquieres uno de mis risers, el adaptador impreso en 3d viene de regalo *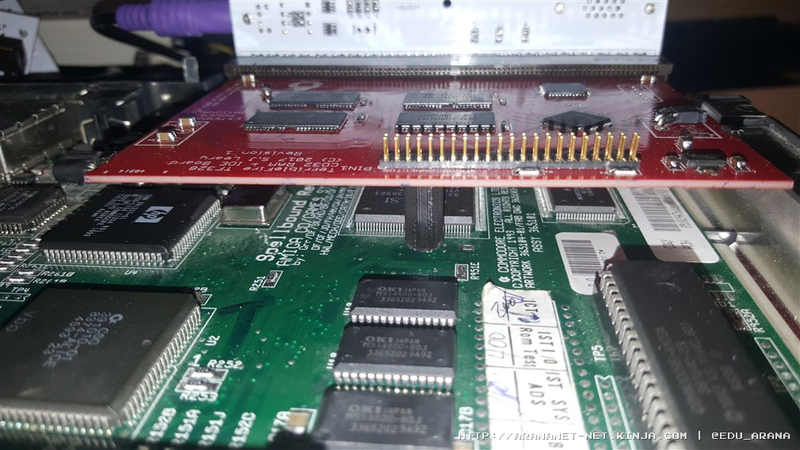 Conversor VGA-SCART
Un pequeño conversor de señal para el riser que permite convertir la señal VGA a SCART o mejor conocido aquí como EUROCONECTOR.

Nota: Aún no disponible, pendiente de recibir PCB.
Incompatibilidades
No todo es perfecto en esta vida :)
Parece ser que existe un pequeño bug en el firmware del controlador del teclado PS2 del riser, esto se produce dependiendo el teclado ps2 que uno tenga, en mis pruebas no he logrado reproducirlo (ver video). El pequeño bug produce una especie de bucle o tecla pulsada. Una solución a este problema es alternar las resistencias que se encuentran detrás del controlador 12F675.
Distribución estándar: R2: 331ohm - R1: 47ohm
Alternativa: R2: 47ohm - R1: 331ohm
Actualización 13-10-2017: Reemplazando ambas resistencias con otras dos de 100ohms se soluciona el problema. Resistencias con huella 0805.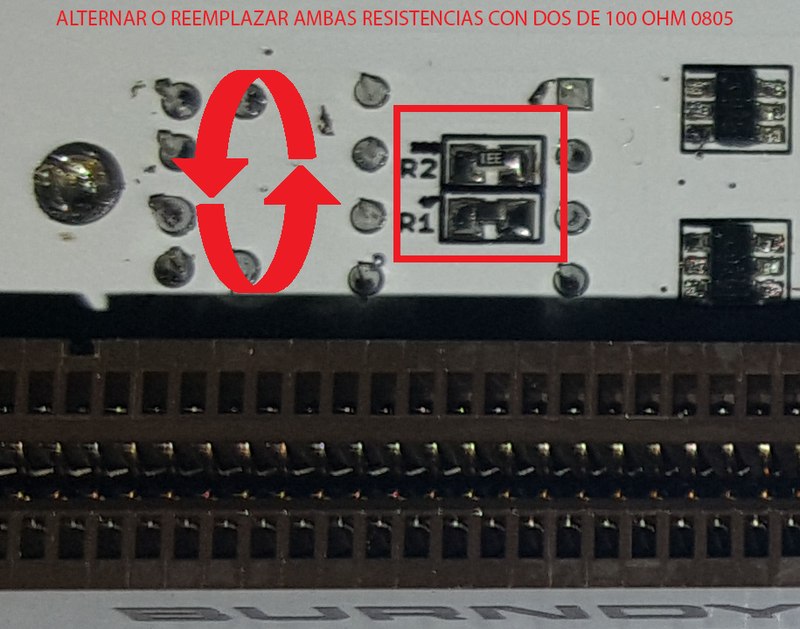 TF328:
Hilo de English Amiga Board donde se habla diariamente sobre la TF328:
http://eab.abime.net/showthread.php?t=72361&page=122&highlight=cd32
Gracias a @Estrayk y a @obumblebeeo por hacer una review de mi riser.
Si están interesados en adquirir uno de mis risers, por favor contactar conmigo a través del correo electrónico info@arananet.net
Espero que les haya gustado.
un saludo.