Yesterday I found a place that would take the old broken Range Rover that I bought on an impulse a couple of years ago, breaking a cardinal rule I have when buying cars - never buy one without a title. After being pretty much told without them outright saying the words, that nobody wanted to even begin to deal with getting a title going between two different affected states, I pretty much gave up. Changes are afoot in my personal world, and this derelict ride needed to be removed from my yard. So I rented a U-Haul auto transport after fibbing about the actual vehicle I was going to carry on it and got it loaded up for the trip today.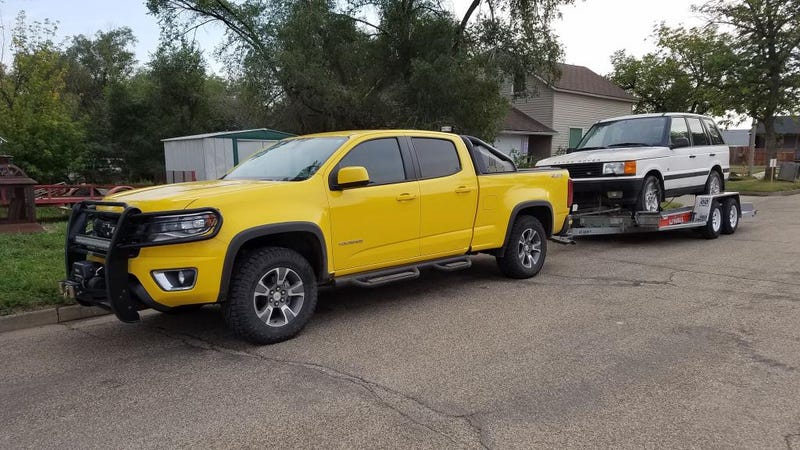 I knew I was heavy, but wanted to figure out by how much. After a bit of searching for the weight of one of U-Hauls auto transports, and the weight of a 1997 British built luxury lawn ornament, the numbers came in just shy of 7300 pounds. Now, before anyone complains, yes I know I was over my max of 6600 pounds. Thing is, I was a kid in the Malaise era and remember higher towing ratings for trucks with half the power, shittier brakes, weaker frames, and three speed automatics without lockup torque converters. Sorry but I believe the truck is deliberately underrated by GM to give it separation from the big trucks. Everything else in our trucks are up to par for the numbers and more when you look at the Duramax's ratings. I had no reservation with towing a few hundred pounds over the rating on mostly flat ground. I had a job to do, and this was my tool to get it done. :)

The morning arrives and I do my routine. Finally, I get myself off to the gas station to top off before heading out.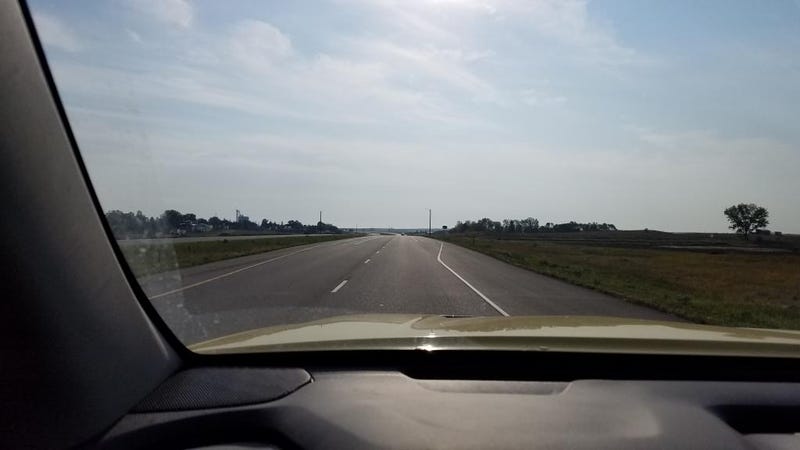 Uhaul rates their trailers to a max of 55 mph, and in the interest of trying to get the best economy I can out of the premium fuel I filled the truck with, I decided to keep the speed down to try to do the round trip without a fuel stop.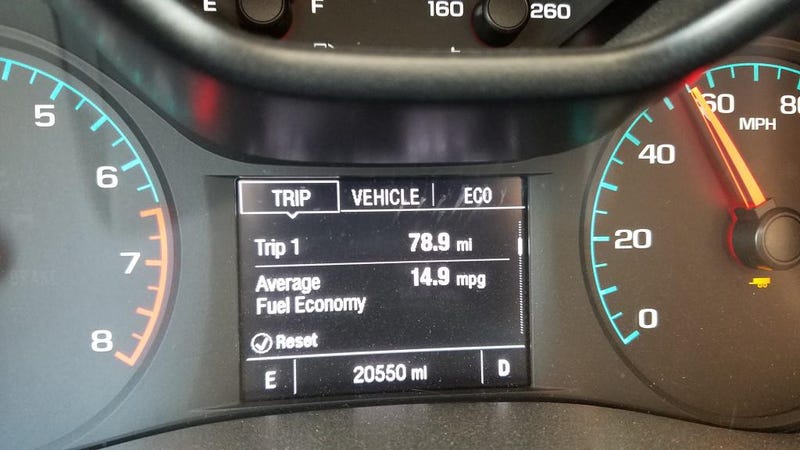 XM is doing a free play, so I settled in for the nearly 150 mile drive to Surrey with the 80s channel keeping me company on the drive. The truck works hard, seeing a couple of short stretches where the truck downshifted to 2nd, sending the revs to around 5,000 RPM. Thankfully, I'm not pulling any heavy mountain grades as that noise would get old fast. Still this never let me forget what was being dragged behind me.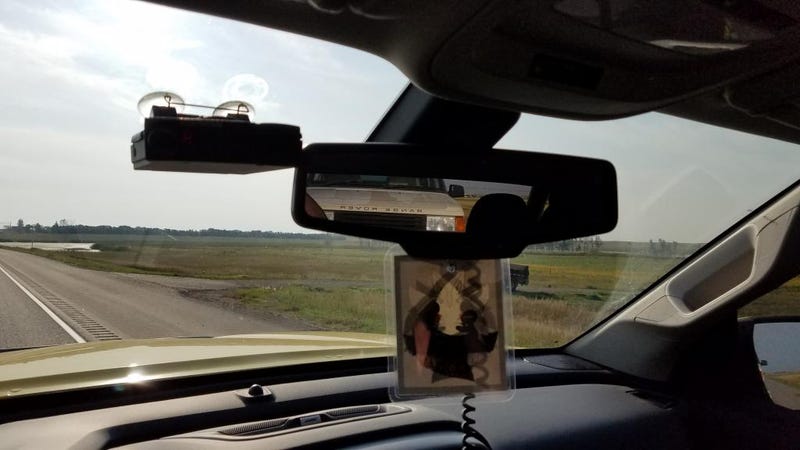 Upon arriving in Stanley, ND. I had the need to make a pit stop, and figured the straps could use a quick check to make sure they were staying tight. They took a couple of notches before tightening back up again.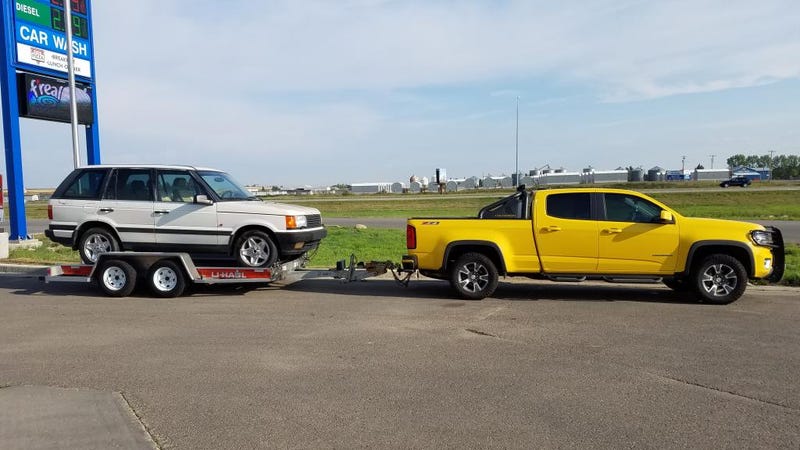 I figured that should have been enough to get me the rest of the way to Surrey, but Murphy figured he was going to play a joke on my bladder, forcing another stop a mere 30 miles further down the road. Irritated, I pulled in at Berthold ND, to make quick use of their services.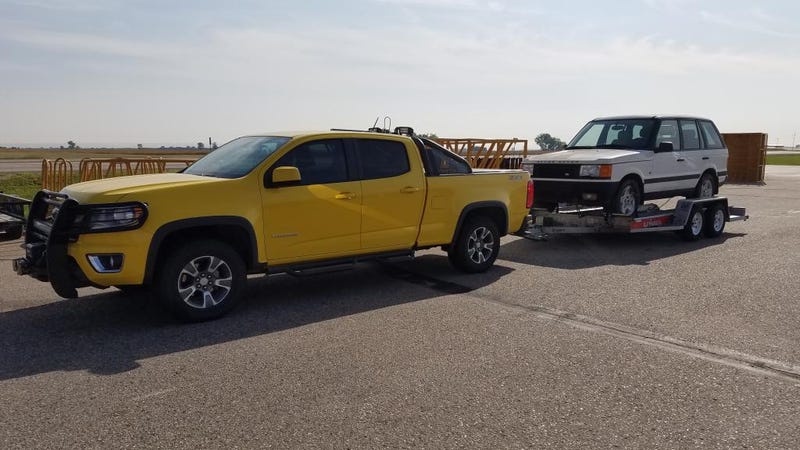 Once back on the road, I was able to settle in for the rest of the drive to Surrey. The wrecking yard was busy and tight, but I got the needle threaded getting into the place, and approximately 5,000 pounds of 1997 British yard ornament shoved off of the trailer.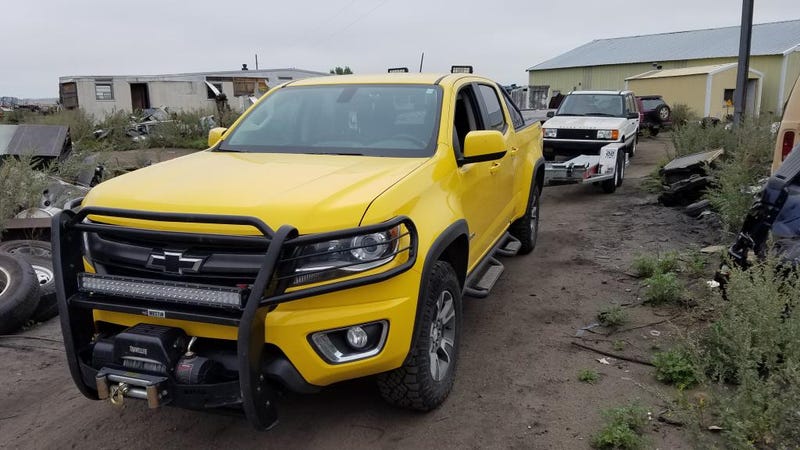 One thing that impressed me was the fuel economy. Las time I dragged a junker on a Uhaul trailer, was with a 1997 Ford F150 with the 4.6 V8. This truck doubled the mileage of that old truck.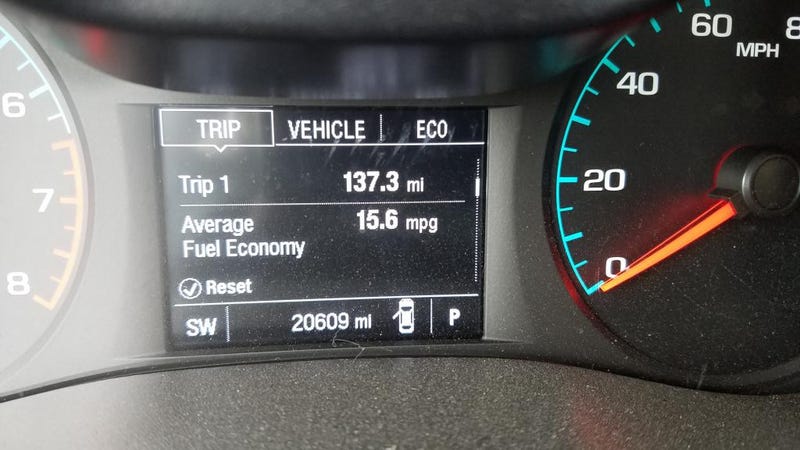 Losing 2/3 of it's load for the return trip, the truck was as expected, quite a bit happier. Still you could still feel the 2,200 pounds of trailer tugging back there to let you know that it was along for the ride. The truck continued to impress as I made my way home, once again keeping to the trailer's "max" speed of 55 mph to continue to conserve fuel and insure the trip could be completed without stopping for fuel. Upon returning to Williston, I dropped off the trailer and then proceeded to fuel up. Mileage had increased to 18 mpg. Not bad at all for how hard this truck worked today. GM built one hell of a good truck out of the Twins. My old Tacoma wanted to fry it's clutch pulling my neighbors dead Chevy Aveo to the dealer to get it fixed when it died.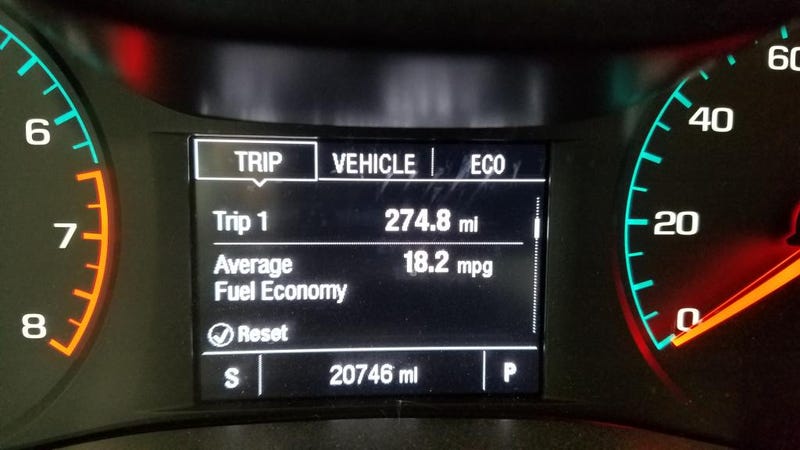 I love my truck. I am at two years of ownership with it now, and still love this truck as much as I did on day one when I drove it off the lot, naked and in need of being dressed up properly. Mods wise, the only things done over the course of the last year was LED headlights, fog lights and a tonneau cover. I don't have much more planned to add to the truck, just maybe to continue to upgrade the lights to LED over time, and adding a ZR2 hood. To date, this truck continues to not need any form of attention for repairs. It's only service trips have been for tire rotations and oil changes. Anyone who cares to tell me that these are junk, I'll happily laugh maniacally at their assertion, as this truck has been more than up to the task of anything I've thrown at it, and has always asked for more.