F355s are a relatively rare exotic sight these days—newer models are seen much more often.
So having two of them at yesterday's show (100|OCT Cars & Croissants, a monthly meet in San Jose, CA) was a treat. Today's event featured lots of amazing Porsches, new and old.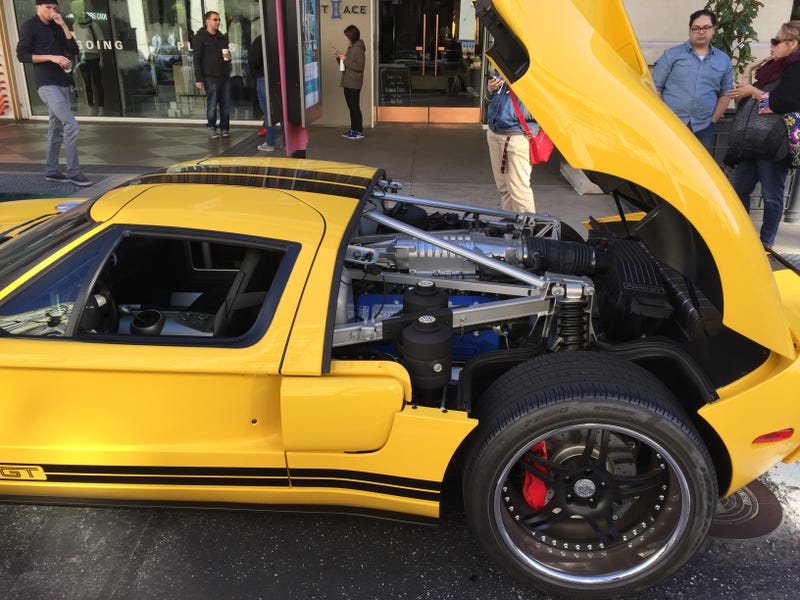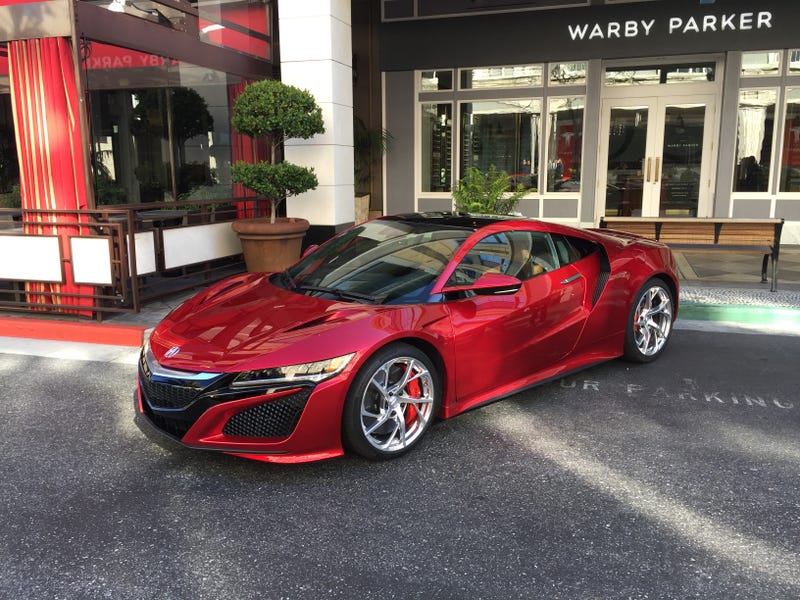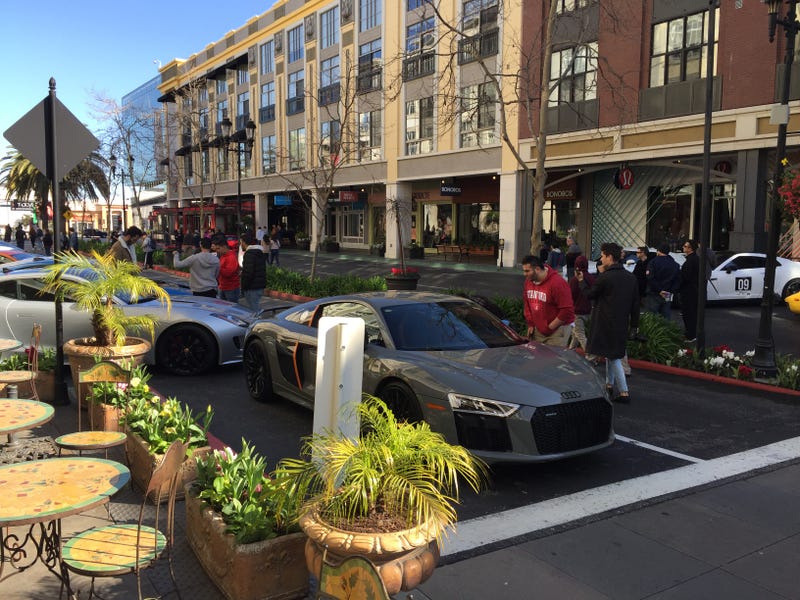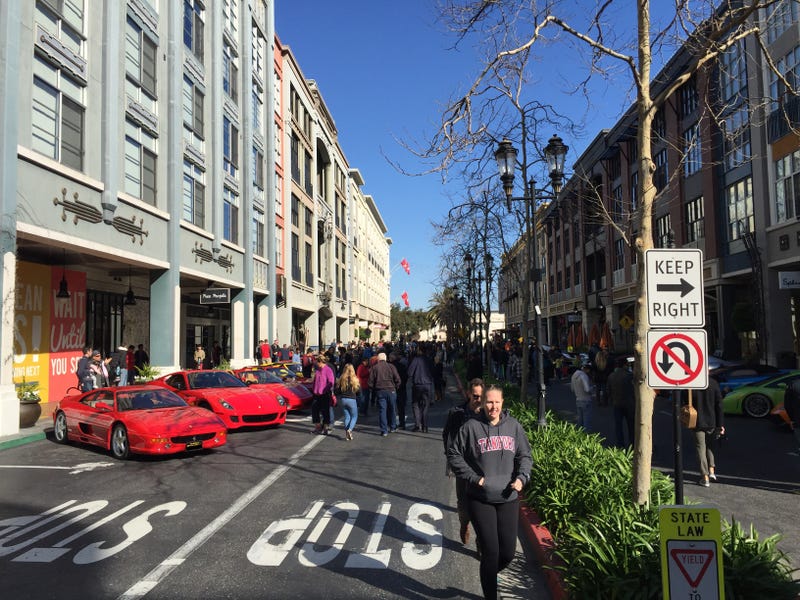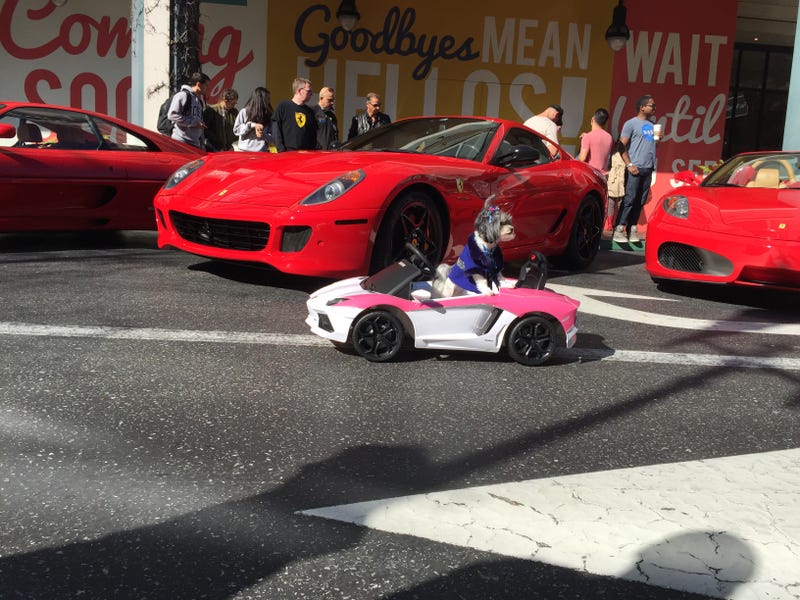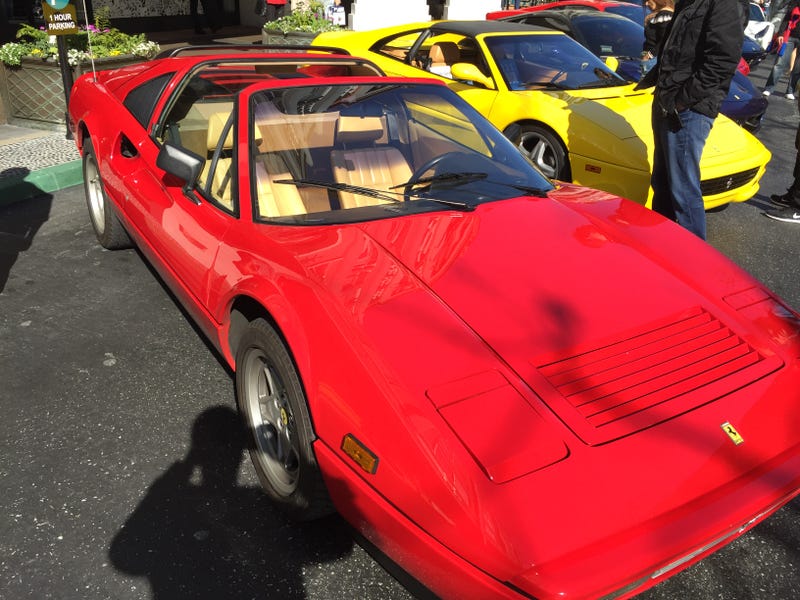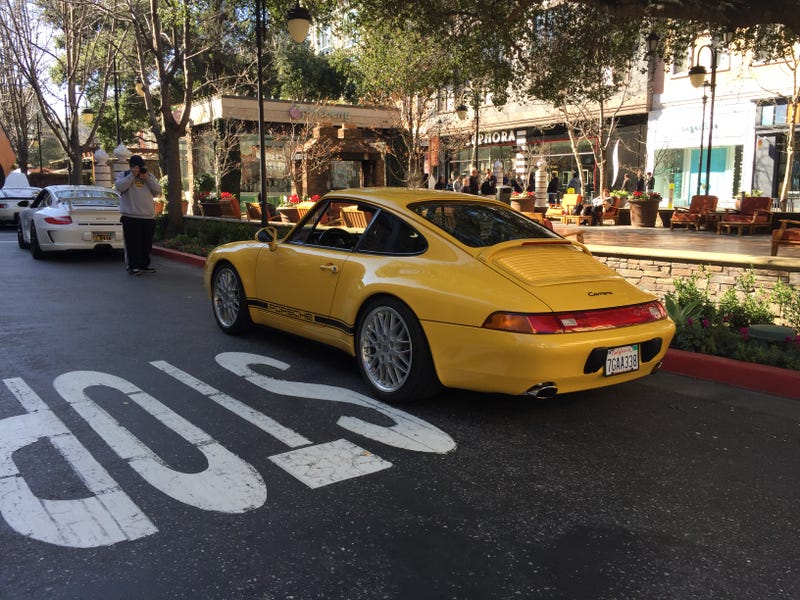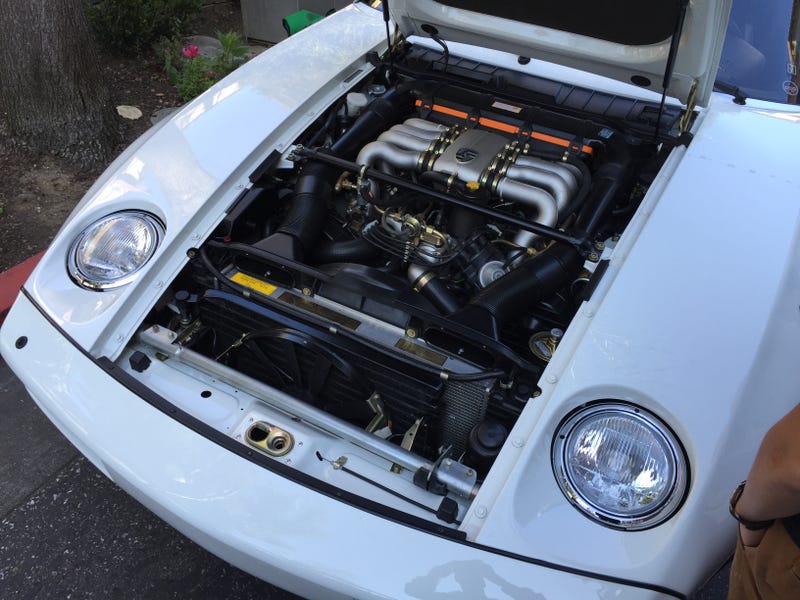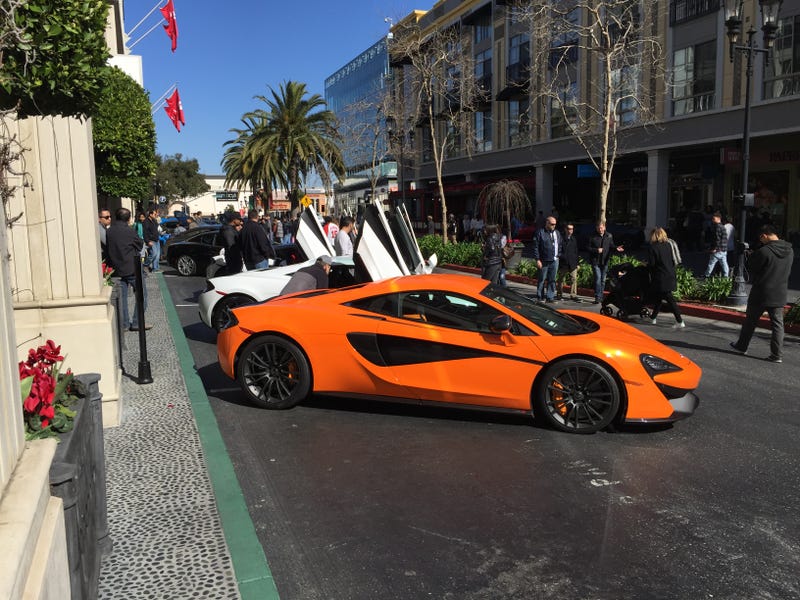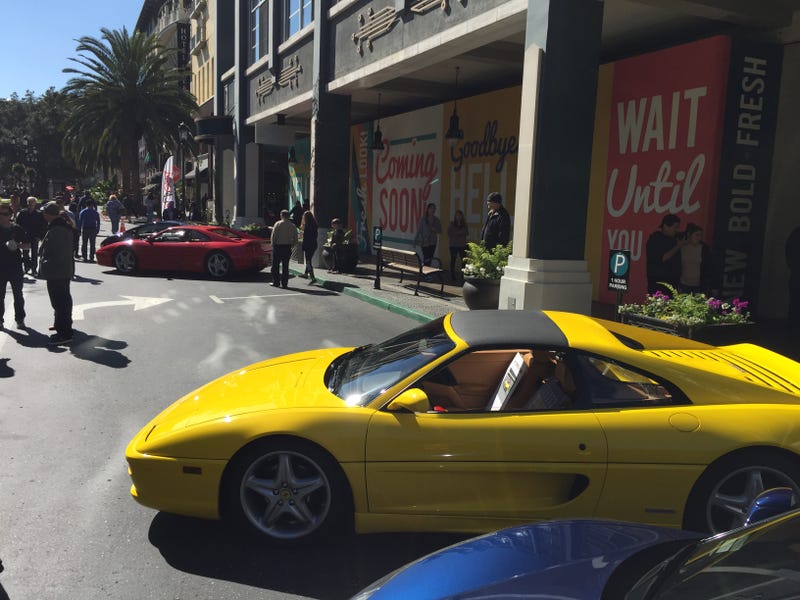 The yellow F355 GTS is an original owner 1997 model, tracked, engine rebuilt, wrecked, entire car rebuilt and restored to Concours condition. Owner is also a Concours judge.......so dedicate, much loyal. I think he is on his 6th set of headers, as his track driving even burns through aftermarket pipes.