I'm really tired but I did get to see a really large number of nice cars during the long weekend. I'll sum them up with some pictures.
On Saturday I was a staff member in a (non-professional) drag racing event. I have been doing this since early 90's as the event is organized by a car club from the city where I grew up. The event is called Burnout Party and is held on an active yet small airfield.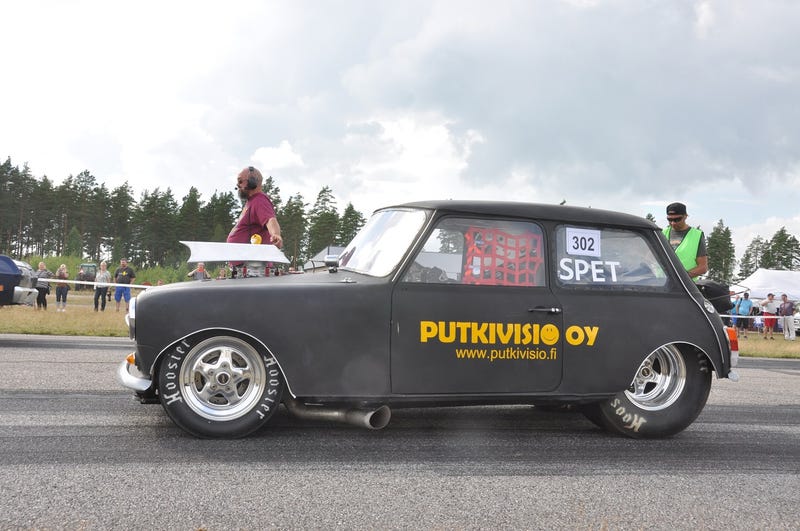 Nearly all cars are somewhat street legal but there are some that weren't. This was the furthest from being street legal. It was very fast and an SBC was pushing it forwards.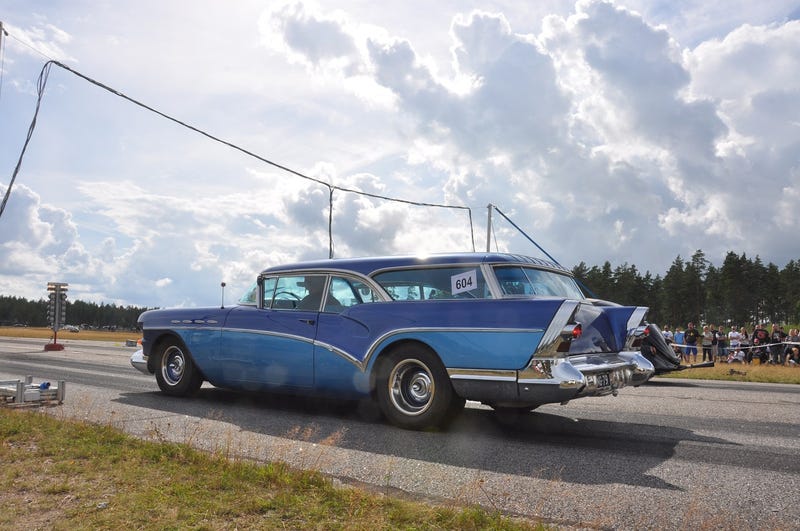 This thing wasn't very fast but it was one of the prettiest. I have known this same exact car for a very long time as I bicycled past it when I was going to high school 20 years ago. It did look quite different then but the owner is still the same. In the picture it's racing against a very noisy Beetle. Does someone want to guess what this thing is?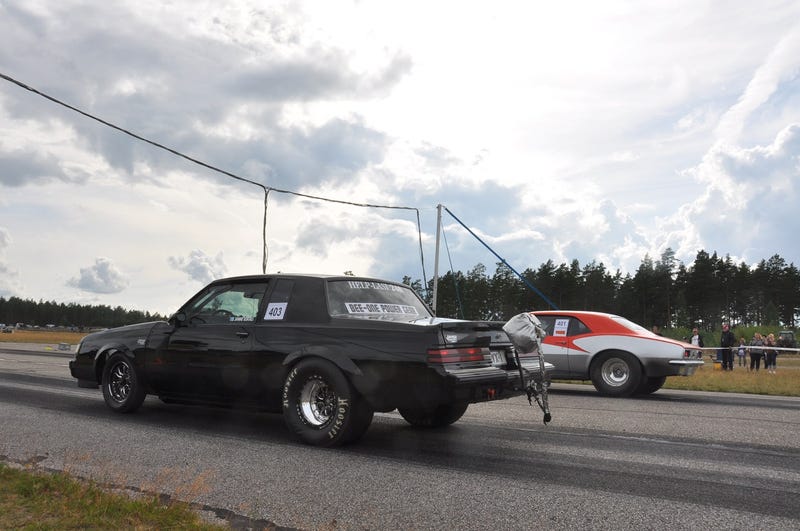 A Grand National was the fastest car of the day. It's somewhat street legal and I have seen it attending some cars and coffee beer gatherings. It has lost the turbo V6 and it has a large V8 instead.
The event was fun but my arm got sunburned.
On Sunday I went to the largest car gathering of the whole Finland. It's just called Pick-Nick in Forssa (small city 150 km from my home). It's a gathering on a horse racing circuit and people just arrive with their nice cars, have a pick-nick and see what other people have brought. There's also a big swap meet. You can find nice find or totally useless crap from there. I'm too tired to pick much pictures of the vast amount that I took.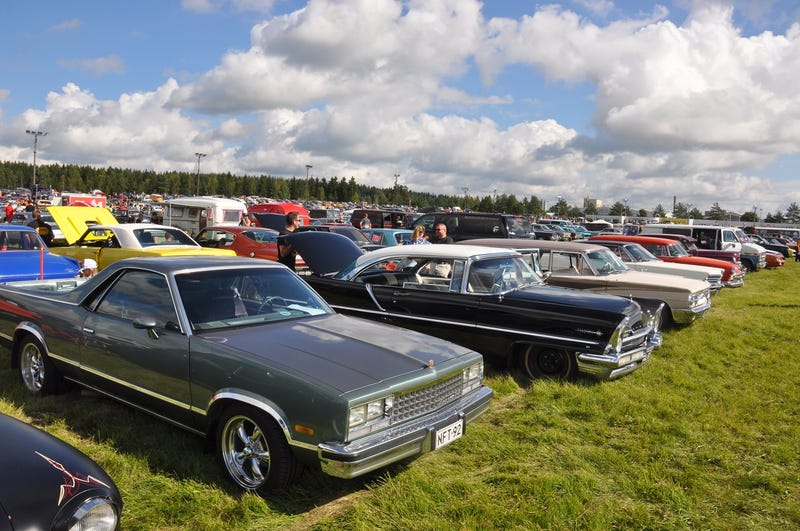 The most cars on the scene were old American cars but not all. I arrived in my friend's '57 Lincoln.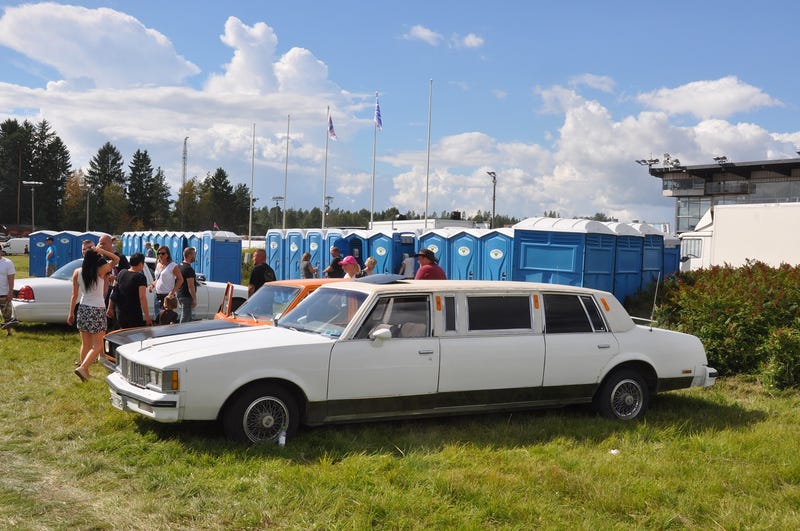 Here's a Cutlass limousine for people who want to experience a limousine but cannot afford to have a big Cadillac or Lincoln to start from.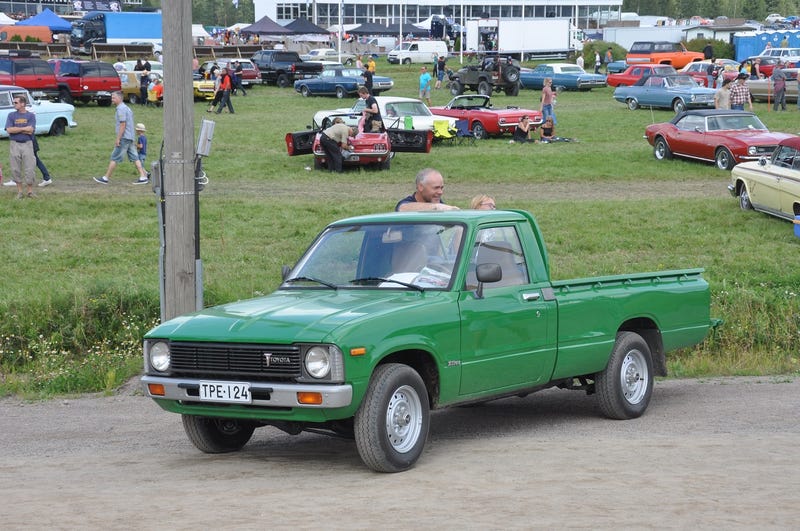 This is very likely the cleanest 3rd generation Hilux pickup in Finland. And the margin is probably very high as I haven't seen any of these that could described as nice. Finnish people like old Toyotas but rust likes them even more.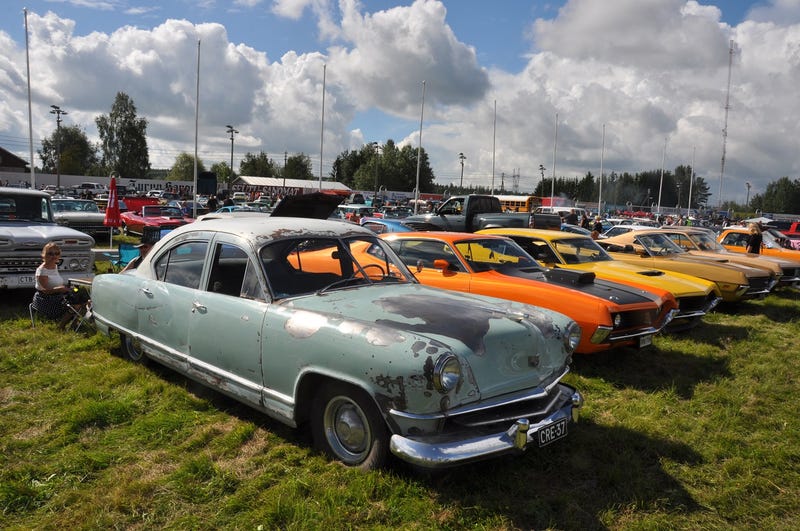 A Kaiser is wearing nice patina. The number of Torinos seems to be growing nicely in Finland.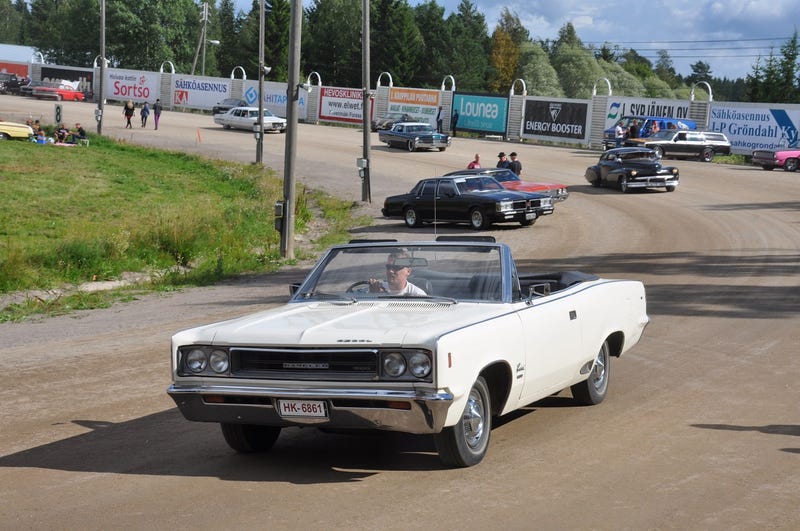 Here's one of the rarest cars that I managed to spot. I didn't even realize at this point what I was actually seeing. 10 seconds after I took this the WTF feeling hit me.
Now I'm even more sunburned and I should rest already. Luckily my vacation continues for three days more so I don't have to wake up early in the morning.