This spring is my first time participating in our big aerial troupe's show "Eventyr." This year is a bit of a mish mosh of fairy tales gone awry when the villians get tired of losing. Because we are a small cast, dancers tend to get to do multiple pieces, even if they get a "main character" part. It has always been a fun show to watch in the past, and only continues to improve!

I was originally asked to do 8 numbers! I talked to the organizers and asked to be taken out to two of them because between this show and our burlesque show I need to have some time to breathe and have time with family and friends!

---
First number: The Little Mermaid, role: water. This will be a fan piece for four of us who typically flow with silk fans. The song is by Florence + the Machine.

---
Second piece: Hansel + Gretel, role: Woodland Creature. Prop: Aerial hoop. I still don't know the music to this one, but I do know we are to be twisted creatures and do a darker version of this story. I typically gravitate towards horned creatures so I probably will do a deer or faun creature.

---
Third Part: Little Red Riding Hood, Ground dance work. This is a twist on it where there are about a dozen Little Red Riding Hoods and two wolves. The song is Short Skirt/Long Jacket by Cake. It makes me think of a cheeky version of the Tex Avery "Little Red Riding Hood" cartoons

---
Final Part: Cinderella. This... although I knew ahead of time I was going to be cast as her, I was still surprised. My love for Cinderella is not great. She can be seen as insipid or a badass depending on the interpretation or country of origin. I know my fairytale number is to Regina Spektor:

I also know she bands with the other princesses when their prince ends up being charming, but not sincere. So I have three numbers as Cinderella. I don't have a problem with doing it really, I have played parts I don't care for before. I really dislike the "ballgown" though. Its a short black and gold lace and looks way too tiny for a busty/hip laden creature such as myself. I am pretty modest, even though I do burlesque and bare everything on stage. But a dance piece is a bit different. I do love the idea of doing something closer to either the period of time that Cinderella was first written or the Disney source material.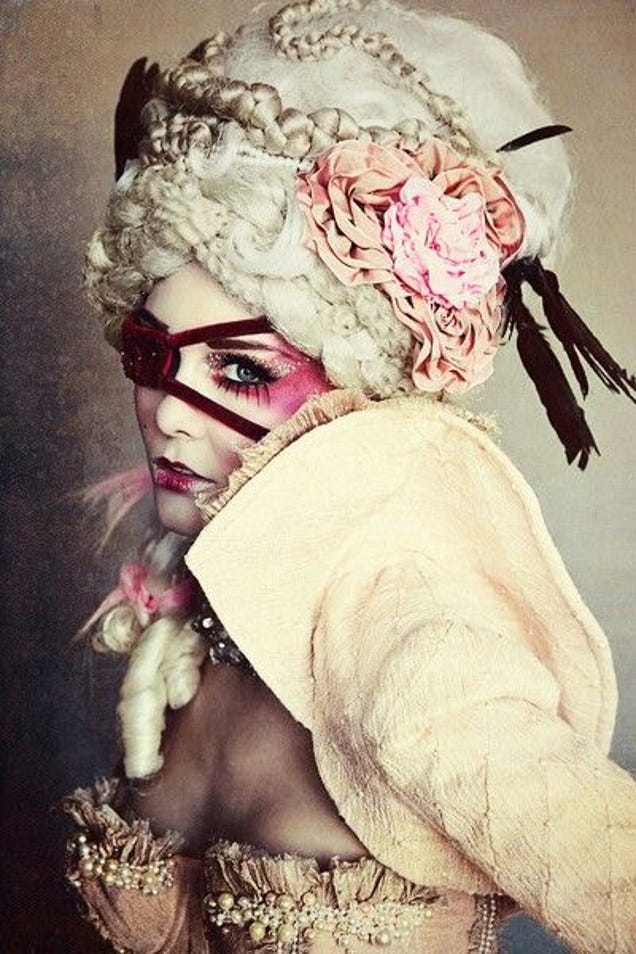 Regardless, it will be a fun show to do, and hopefully drama-free. My jerk ex is their light tech and I have avoided performing in the show for the past 3 years because of him. Fingers crossed for a fun time and fun costumes!