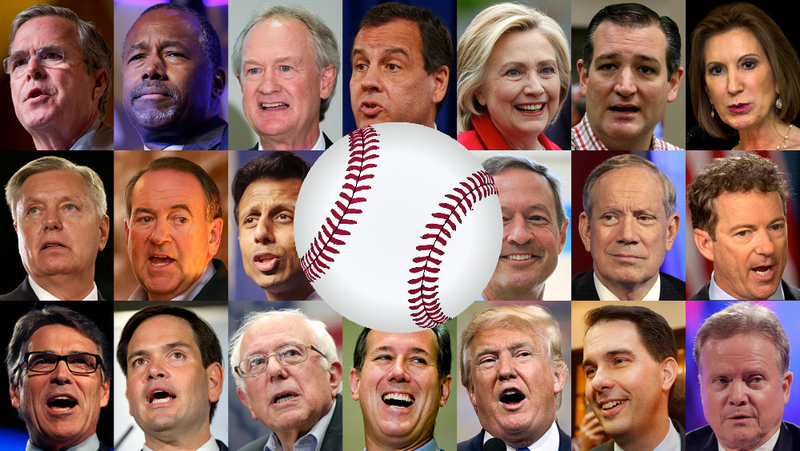 If you looked up the definition of the word "ridiculous" in a dictionary, and that dictionary had video playback capabilities, and also enough hard drive space to fit at least five hours worth of video, the corresponding picture would be the entirety of last night's 14-inning World Series opener.
The Royals beat the Mets, 5-4, but it seems downright wrong to reduce such a strange, surreal, fantastical game to something as boring and straightforward as a pair of positive integers. It was a gosh dang odyssey is what it was, and just like Homer's Odyssey, it was marked by intense battles and wild swings of emotion. (Is that accurate? It's been a while since I skimmed the SparkNotes. It feels accurate, though. Somebody please give me an A.)
It's hard to describe those swings of emotion to somebody who didn't witness the ridiculousness themselves, so instead of not trying, which would certainly save us all a lot of time, I'll put it in terms of the only thing more ridiculous than last night's game: the 2016 presidential campaign!
To be sure, elections in America have always been insane; candidates were still accusing each other of being witches as recently as the 1950s. (The famous 1960 debate between Kennedy and Nixon put an end to that, as television made it clear to the electorate that both candidates were simply different types of witches.) But this crop of candidates is such a vast menagerie of weirdos that they encapsulate the human experience all on their own. Here's how I felt after each inning of the game, explained in terms of this cycle's aspiring tyrants:
First Inning: Lincoln Chafee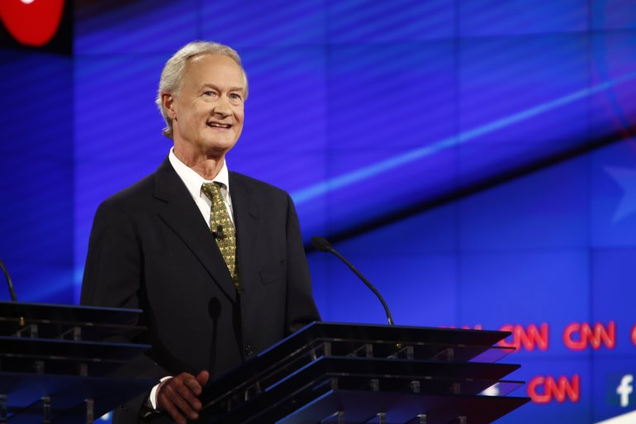 When Alcides Escobar hit an inside-the-park home run on the FIRST PITCH OF THE FIRST INNING, I was utterly delighted. I had a big goofy grin on my face that did not wear off even as Mets pitcher Matt Harvey took care of the rest of the inning with relative ease. Ol' Linky Chafee was also utterly delighted to be a presidential candidate, and also had a big goofy grin on his face, which did not wear off even as he answered debate questions about gun control and immigration reform by reading his favorite Wizard of Id strips out loud. Chafee quit the campaign last week after finally remembering his Neopets password, but I imagine the simple euphoria of being a pretend president guy on TV still hasn't gone away.
Second and Third Innings: Jeb Bush (pre-Trump)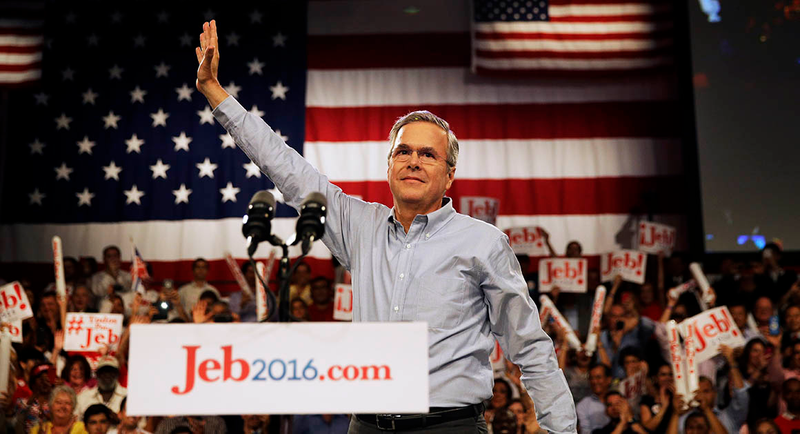 I'll admit: I kind of thought we had already won. I was certain that since my shortstop (brother) had already scored a run (been president for 8 years), we were going to steamroll the Mets (sweep every primary without having to try very hard). Nothing could go wrong... right!?
Fourth Inning: Carly Fiorina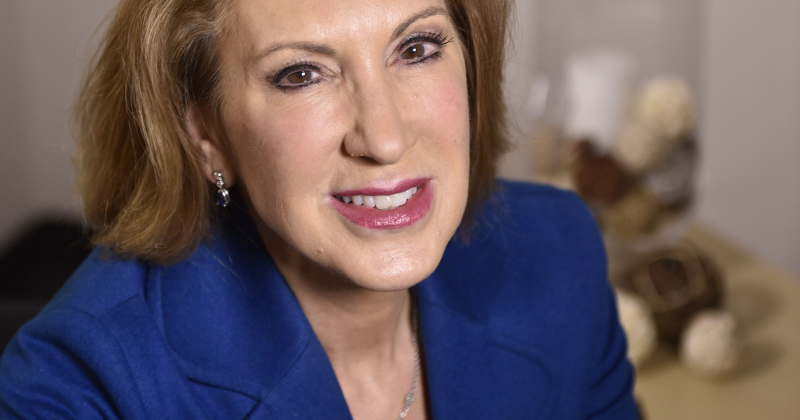 The Mets tied it up, and I was finally snapped out of my reverie. I decided it was time to go on the offensive. I talked a lot about what I would do if I were the manager and how it would definitely score us some runs and win the game and defeat ISIS. Also I took a class in college called American Humorists where I had to read some Ring Lardner short stories so I definitely know what I'm talking about. My wife and two dogs seemed impressed but then they did some fact checking and discovered I was completely full of shit, and then the Royals didn't score any runs, so.
Fifth Inning: Jim Webb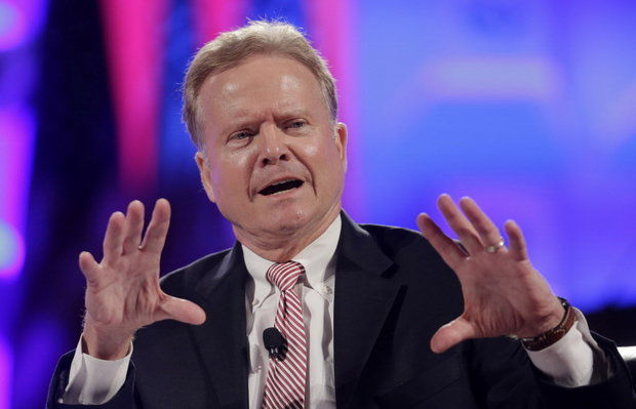 The Mets took the lead and I started to get antsy. Really antsy. I kept asking for more time to score runs and Anderson Cooper was like "well you've already had five innings and you still get four more so calm down" and I was like "UGH WHATEVER" and started mumbling about grenades.
Top of the Sixth Inning: Bernie Sanders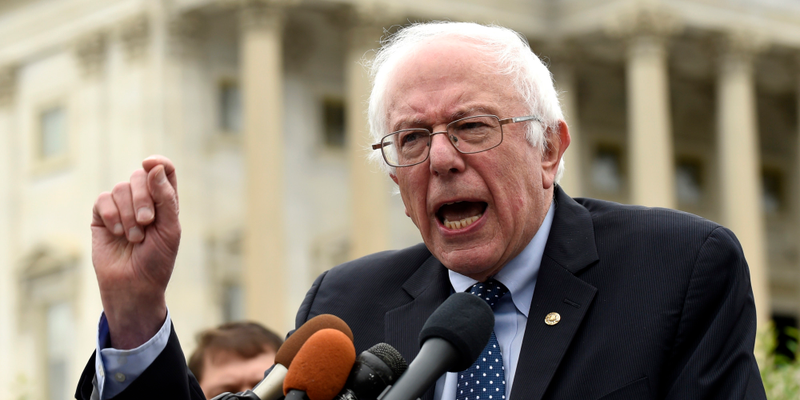 When Ned Yost made the mistake of leaving Edinson Volquez in the game too long for the third time this postseason, resulting in the Mets taking a 3-1 lead, I was filled to the brim with righteous anger. I found the nearest podium and started banging on it vigorously for the entire commercial break. How can Yost (the billionaire class) keep doing this to us Royals fans (hardworking middle class Americans)!? We need a political revolution (different baseball manager)!!!!! We need to change the political landscape (win this baseball game)!!!!!!!! And even though I was right, questions about my "electability" continued to persist.
Bottom of the Sixth Inning: Donald Trump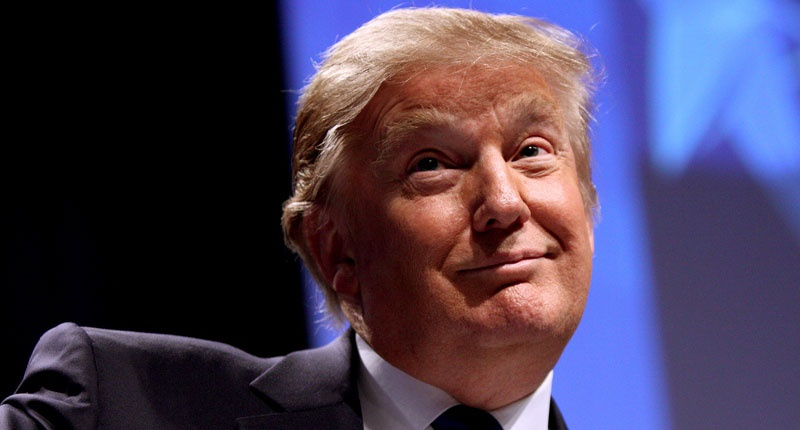 And then the Royals did what the Royals do, which is come right back and score runs, and I got cocky again. The score was tied 3-3, but I strutted around my apartment like the entire series had been won. I said some truly reprehensible things about women and immigrants and poor people and firefighters and sick children and it didn't matter because the Royals were going to win! I hand-embroidered a hat to say "KANSAS CITY ROYALS 2016 WORLD SERIES CHAMPS" and stuck it on top of my suddenly stupid-looking hair! I WAS INVINCIBLE!
Seventh Inning: Bobby Jindal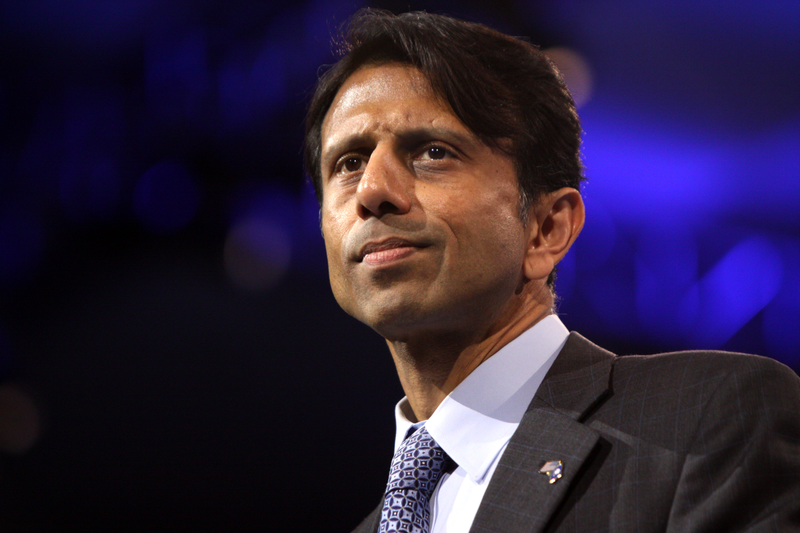 Nothing really happened in the 7th inning. The Royals got a good top of the inning from Danny Duffy but then didn't get anybody on base in the bottom, so I basically felt nothing. Bobby Jindal is the political equivalent of feeling nothing.
Eighth Inning: Jeb Bush (post-Trump)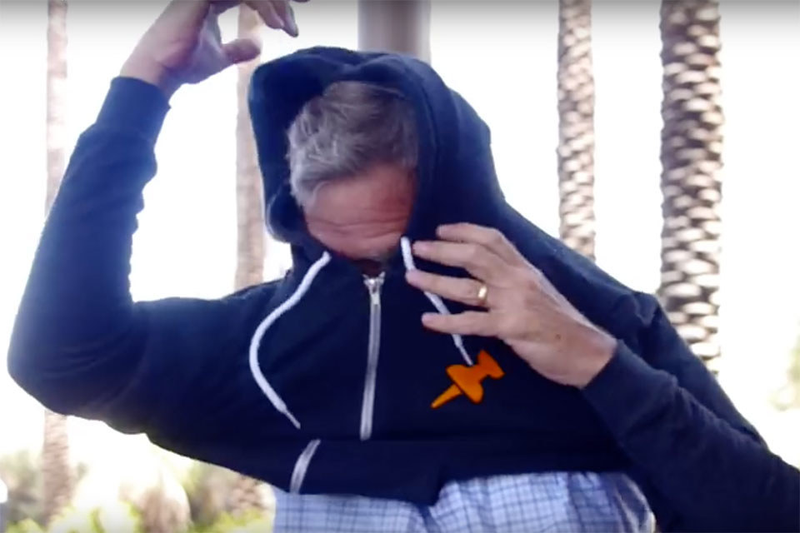 After 136 innings without giving up an unearned run...
After only committing one error as a team in the preceding 11 postseason games...
After what seemed sure to be another late-inning Royals victory... Gold Glove first baseman Eric Hosmer botched a grounder and let the leading run cross the plate. Just as I had worked so hard for this moment by watching many Royals games on TV, Jeb Bush had worked so hard to become president by being named Bush, only to have his coronation crashed by a human nightmare from New York. I, like Jeb, felt my destiny had been pulled out from under me like some kind of cosmic rug. I was ruined.
Ninth Inning: Ben Carson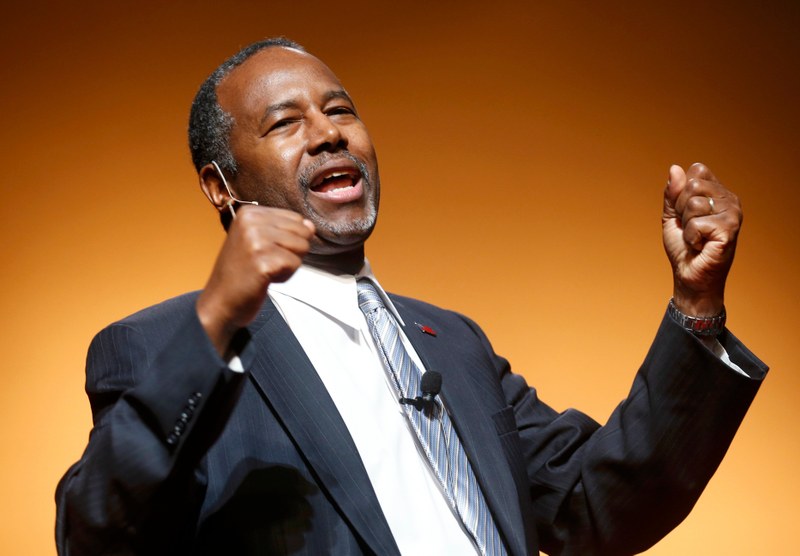 Ben Carson is constantly on the brink of a coma as a result of the (admittedly very brave) experimental brain surgery he did to himself back in his doctoring days. When it became clear that the Mets only needed a standard shutdown inning from their terrific closer to win the game, I started to fade away into a sadness coma of my own... until suddenly Alex Gordon hit a home run to tie the game and somehow the Royals were right back in it. How could a team that seemed medically dead mere moments ago suddenly be poised to win? How can an intellectual cadaver like Ben Carson be leading in national polls mere months ahead of primary season? Who knows? That's baseball/politics, baby!
10th, 11th, 12th, 13th Innings: Hillary Clinton (Benghazi Hearings Edition)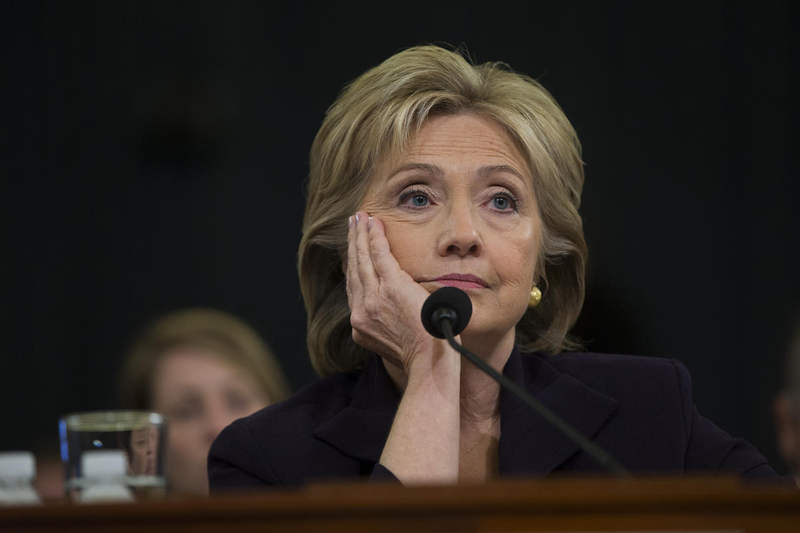 The 10th-13th innings felt like they lasted 11 hours; the Benghazi hearings actually did. Each time the Royals failed to put the Mets away, I felt like Hillary fielding yet another question about how come I didn't Benghazi good enough, for America. I was sure I would emerge victorious, but that didn't mean I wanted to spend THIS MUCH TIME on it. (Note: If you found this article via your google alert for "Benghazi," feel free to leave your finest Benghazi acrostics in the comments. This is a safe space.)
14th Inning: Lincoln Chafee again :)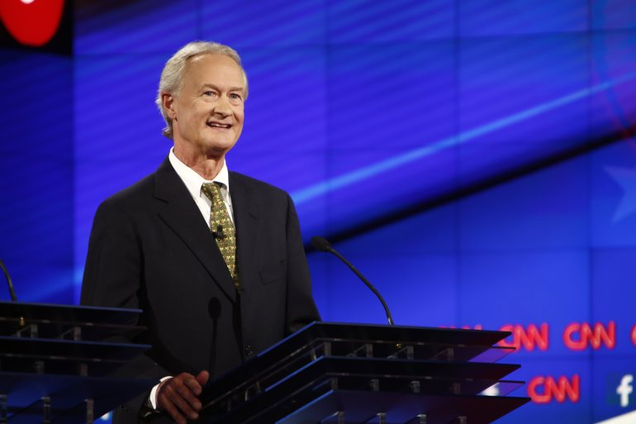 Bases loaded. Nobody out. The absolute minimum Eric Hosmer needed to do to redeem himself was hit a deep fly ball. And y'know what? That's exactly what he did. He hit a walk off sacrifice fly, and threw in a bat flip to boot. Delightful. As a result, I now have Resting Chafee Face. And even if this season ends, like Chafee's, in disappointment, I'll always have the memory of this extremely long, extremely fun game, bookended by moments of extreme whimsy. It's hard not to smile like a doofus at that.