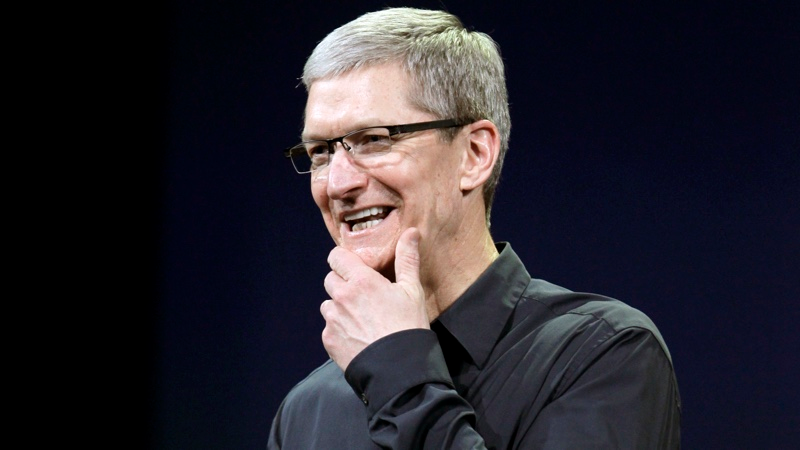 Apple reconoció este domingo que la tienda de aplicaciones del iPhone ha sufrido su primer ataque de malware a gran escala, y que está trabajando en retirar todas las apps con código malicioso. El hack habría afectado a más de 300 aplicaciones, entre las que se encuentran WeChat y Angry Birds 2.
Qué es XcodeGhost
El ataque fue destapado antes del fin de semana por distintos expertos en seguridad que siguieron la pista de varios desarrolladores chinos. Un grupo de investigadores de Alibaba descubrió que el malware estaba en la versión de Xcode (el entorno de desarrollo de iOS) con que se habían compilado las aplicaciones. El exploit empezó a conocerse entonces como XcodeGhost.
Palo Alto Networks, una empresa de ciberseguridad con sede en California, tomó este análisis como referencia para estudiar a fondo el ataque. Lograron identificar paso a paso cómo funcionaba el exploit y se aventuraron a explicar por qué se había colado en tantas aplicaciones.
En resumen, cientos de desarrolladores chinos estaban usando una versión modificada de Xcode, descargada de servidores externos a Apple como los de Baidu. XcodeGhost funcionaba como un troyano dentro del Xcode falsificado, infectando a la app durante la compilación para que se dedicara a recopilar información del usuario y subirla a Internet.
La build modificada de Xcode estaba posicionada en Google para la búsqueda "Xcode 下载" ("descargar Xcode" en chino). Lo increíble es la razón por la que muchos desarrolladores chinos, incluidas compañías gigantescas como Tencent, no utilicen los servidores oficiales para descargar Xcode directamente de Apple: la conexión de Apple en China suele ser muy lenta, así que para una descarga de 3 GB como ésta muchos prefieren usar servidores locales.
Cuáles son las apps infectadas
Varias empresas de seguridad trabajan en descubrir cuántas apps han sido infectadas por XcodeGhost. La firma china Qihoo360 Technology Co ha contabilizado 344 y la holandesa Fox-IT ha añadido otras cuantas. Entre ellas:
WeChat (la aplicación de mensajería más popular en Asia)
Didi Chuxing (la competencia de Uber en China)
Angry Birds 2
NetEase
Micro Channel
IFlyTek input
Railway 12306 (la aplicación oficial para comprar billetes de tren en China)
The Kitchen
Card Safe
CITIC Bank move card space
China Unicom Mobile Office
High German map
Jane book
Eyes Wide
Lifesmart
PDFReader
WinZip
Mara Mara
Medicine to force
Himalayan
Pocket billing
Flush
Quick asked the doctor
Lazy weekend
Microblogging camera
Watercress reading
CamScanner Pro
CamCard (una aplicación muy popular para escanear tarjetas de visita)
SegmentFault
Stocks open class
Hot stock market
Three new board
The driver drops
Perfect365
OPlayer
Telephone attribution assistant
Guitar Master
Marital bed
Poor tour
I called MT
I called MT 2
Freedom Battle
Apple no ha querido declarar a Reuters cuántas aplicaciones han eliminado.
Cómo puedes protegerte
XcodeGhost es el primer malware detectado en el compilador de OS X con el que se hacen las aplicaciones del iPhone y el iPad, y el primero que se ha conseguido colar en cientos de aplicaciones de la App Store.
Los ataques dirigidos a los propios desarrolladores son indetectables para el usuario de a pie porque se descubren escuchando las conexiones que realiza la aplicación. En este caso, XcodeGhost enviaba a una serie de servidores datos personales como el nombre de nuestra WiFi o el idioma de nuestro dispositivo.
Apple publicó ayer el siguiente comunicado:
Para proteger a nuestros clientes, hemos eliminado las aplicaciones de la App Store que sabemos que han sido creadas con este software falsificado y estamos trabajando con los desarrolladores para asegurarnos de que están utilizando la versión apropiada de Xcode para rehacer sus apps
Para estar seguro de que no estás usando una app con código malicioso, debes mantener tus aplicaciones actualizadas (Tencent, por ejemplo, ya ha subido una nueva versión de WeChat que elimina el malware). Si usas alguna aplicación de la lista de infectadas, siempre puedes eliminarla y volver a descargarla de la App Store (si no está disponible, es porque no la han resubido aún).
***