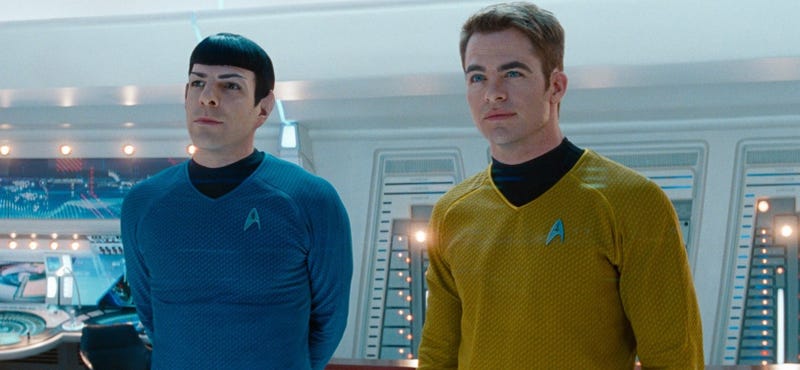 La tercera película de la nueva saga basada en Star Trek apenas ha comenzado su producción, y ya se ha confirmado una cuarta parte, en la que regresarán Chris Pine como el Capitán Kirk y Zachary Quinto como Spock.
Los actores protagonistas de la saga han vuelto a negociar sus contratos con Paramount Pictures y ahora estos incluyen una cuarta película, como lo ha podido confirmar The Hollywood Reporter. No queda claro si Zoe Saldana, Simon Pegg o John Chon regresarán en este cuarto film, quizás dependa de los acontecimientos en la tercera película.
En el año 2009 Star Trek volvió a la gran pantalla después de casi dos décadas, esta vez como un reboot de la saga que nos contaba la historia desde los inicios de James T. Kirk, mucho antes de ser Capitán. Ahora, luego de la segunda parte llamada Into the Darkness, la historia se pone a la par con la serie original, esa que estuvo protagonizada por dos grandes actores, William Shatner y Leonard Nimoy , comenzando una largo misión de 5 años en la que se dedicarán a explorar el espacio.
Star Trek 3 se estrenará el 8 de julio de 2016 y podría llamarse "Star Trek Beyond". [vía THR]
***