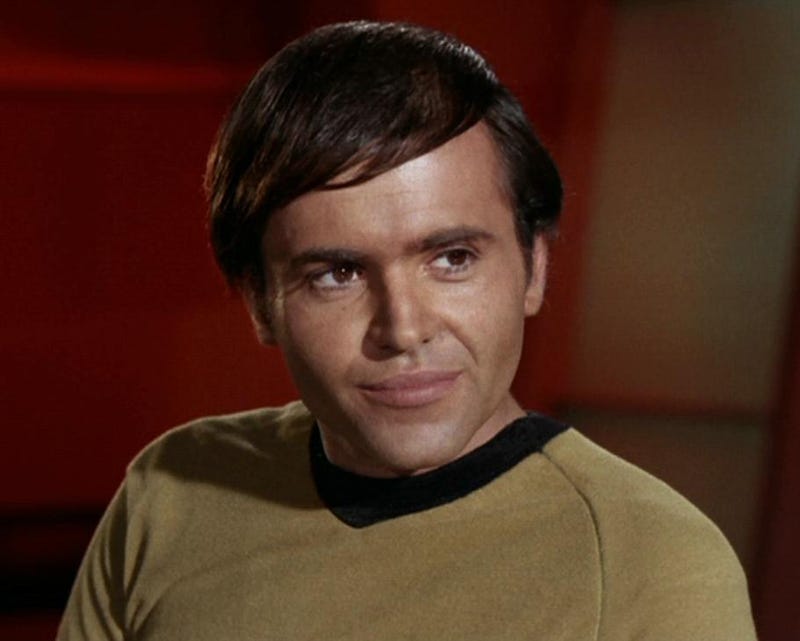 Good morning everyone and welcome to another Fact Of The Day. This is yet another case of what I post not being what I was originally researching. But the Internet can be funny that way. So let us dig in friends.
Did you know that Walter Koenig played Ebenezzar Scrooge in a stage production of A Christmas Carol in 2000?
I found a mention of this in an interview he did with Games Radar promoting his appearing at Destination Star Trek in London back in 2012
"But I've also done theatre, and theatre is the source of the best experiences I've had. I've done plays like The White House Murder Case , Steambath , A Christmas Carol and about two dozen others. They generally went well, and when they did it was a very uplifting experience for me. When you work on-on-one, with the audience right there, and their response reinforces that the work that you're doing is capable. That's really what I think acting is about."
Upon further inquiry I found two stories from the Los Angeles Times about him in fact being in the stage production of A Christmas Carol playing Scrooge. One is from November of 2000
The Santa Susana Repertory Company will return Friday to the Thousand Oaks Civic Arts Plaza to present its 11th annual production of Charles Dickens' "A Christmas Carol." The holiday favorite stars Walter Koenig—Ensign Pavel Chekov of "Star Trek"—as Ebenezer Scrooge, and Lane Davies as the Ghost of Christmas Present. The play was adapted by James Egan and features original music by the show's producer, Rick Rhodes.
I also found a review of the show from December of 2000
It didn't sound like the reviewer was impressed. I did find it ironic that Koenig replaced a guy named Eric Christmas. So there you have it. I doubt many of you knew that. I was sadly unable to find any pictures or videos of the production. It was from 2000, before we strted recording and photoing everything with our phones so it's not to surprising. If on the off chance anyone reading this has photos please let me know and I will include them. I wish i could find a picture because while I can certainly see fellow Star Trek alum Patrick Stewart in the role, it's hard for me to picture Alfred Bester learning the true meaning of Christmas.
Stories like this are why I started doing this column. It's really fun to be looking up something and suddenly, out of nowhere, you get smacked upside the head with something you never expected to find. I hope you enjoy reading these as much as I enjoy making them. I wish you all a pleasant day, and I will be back with another fun bit of trivia on Monday.
Fact Of The Day is the daily column where RobGronkowski'sPartyBusDriver shares some random tidibt of science fiction, fantasy or horror knowledge. If there is a show or movie you would like to see done, leave a note in the comments below. You can see the full archive of past columns here.