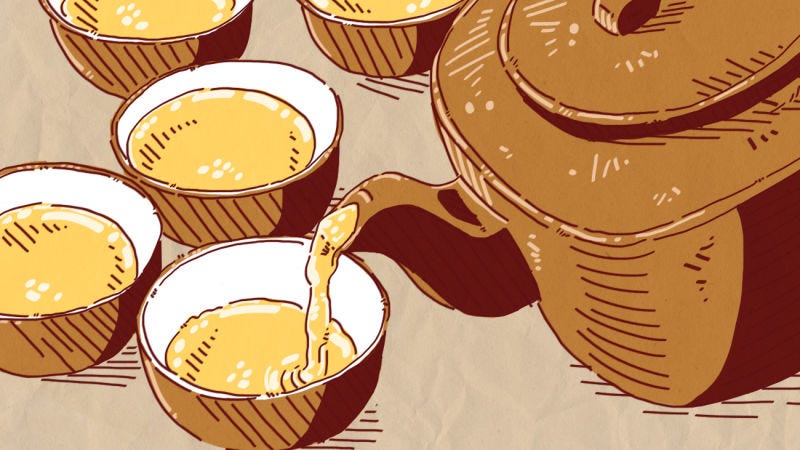 Tea tastes great, is easier to make well than coffee, and is incredibly good for you. Today we're rounding up the best gear and leaves to get the most out of you tea. Cheers.

Tea isn't just a comforting and pleasant beverage, it also has remarkable healing properties—so much so that it's deemed a sort of "wonder drink" that may be even healthier than drinking water. - Lifehacker
---
Filtered Water
Tea is mostly water, but that doesn't mean your tea should taste like the many chemicals and minerals tap water brings along for the ride. Get yourself a water filtration pitcher like the attractive Mavea, or go all out and invest in a Berkey, which filters out everything.
---
Better Tea
Let's get this out of the way – tea bags suck. Actually, most mainstream tea sucks. Mainstream tea is low quality, blended, and sometimes contains cheap flavorings. There are countless tea shops out there that buy directly from small farmers that produce small crops each season and likely process the tea by hand. - Lifehacker
Some places we like:
More places from Lifehacker :
---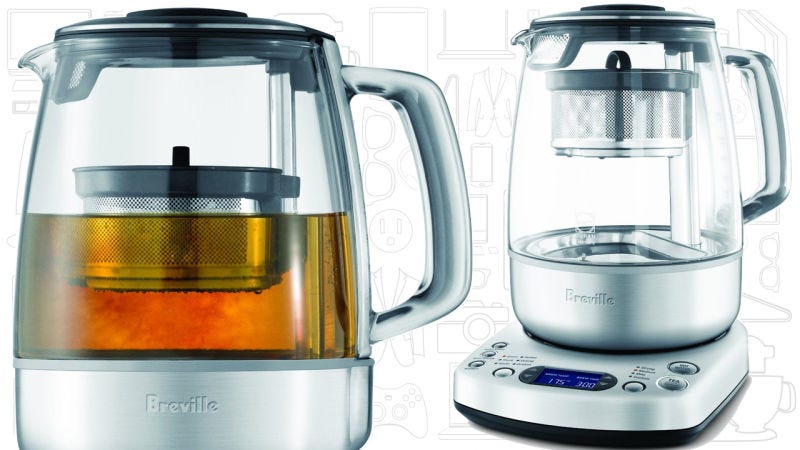 The Automatic Method
The Breville One-Touch took fourth place in our Best Tea Steeper voting , but if you've got the cash, it's number one.
The Breville One-Touch Tea Maker is my favorite kitchen appliance, and one of the few that I use daily. Making tea involves adding water, adding tea, and pressing a button. The Breville heats the water to the right temperature and maintains that temperature while it automatically lowers and raises the basket. You can use the presets to make all the common types of tea (or hot water), but the Breville is also fully programmable. It's also easy to clean, and a fun conversation piece.
---
The Manual Methods
When steeping the tea, be sure the tea can flow freely through the water, this rules out tea bags, tiny tea infusion baskets, tea balls, etc. - Lifehacker
IngenuiTEA
The IngenuiTEA (also available in 32oz capacity ) took first place in our Tea Steeper voting :
The IngenuiTEA teapot from Adagio Teas makes brewing tea not only easy but incredibly fun. After steeping loose tea leaves in hot water, place the teapot atop a mug and watch as the clear brew automagically pours into your cup.

The brewer gives tea leaves lots of room to expand and release their flavor. Other features include BPA-free plastic materials and a metal mesh filter that never needs replacing and is easy to clean. The IngenuiTEA is to tea what the AeroPress is to coffee—except even simpler to use. Some people even use the IngenuiTEA for steeping coffee. - Lifehacker
The ingenuiTEA is plastic, and if you're not down for that but like the concept, check out the Teavana Perfectea which has a glass version, and is the #1 best-seller in teapots on Amazon.

An Infuser
For those looking for a single-serving in-mug option, the Finum Brewing Basket is cheap and easy. It's also plastic, so check out the FORLIFE Brew-in-Mug Infuser for a stainless steel alternative. The Finum has been recommended countless times and took second place in our vote .
A Teapot
If you're just in the market for a great looking traditional teapot, the Stump line from FORLIFE comes in a variety of colors and with what is essentially the same stainless steel filter recommended in the infuser section. It took second place in the voting .
---
Accessories
Several of the manual methods above require a kettle, which isn't a bad thing to have around the house anyway. The Cuisinart is a great choice for a standard kettle, and has pre-programmed temperatures for the various types of tea. Alternatively, invest in the automatic Breville we recommended above, which doubles as a kettle.
If you're looking to take your tea on the go, you're going to want to pick up our reader pick for best travel mug , the Contigo Autoseal West Loop , which went on to be one of our most popular products of 2014 .
If you find yourself needing a little extra cleaning reach or power, the Oxo Good Grips Water Bottle Cleaning Set is an easy recommendation.
Need some mugs for home? We love Bodum's double-walled line .
---
Commerce Content is independent of Editorial and Advertising, and if you buy something through our posts, we may get a small share of the sale. Click here to learn more, and don't forget to sign up for our email newsletter. We want your feedback.